In Episode 73, Jason Blumer and Greg Kyte repeat a tradition by hosting their summer book club. Hear about the books they have loved (or not) and how they have implemented some of the ideas into their own lives. Jason's 2 books were Die Empty by Todd Henry and Pre-Suasion by Robert Cialdini. Greg discussed Essentialism by Greg McKeown and Play Anything by Ian Bogost.
Thank you to our sponsors for supporting the Thrivecast! Learn more about them by visiting Intuit, Bill.com, and Canopy Tax.
About our guest: Jason Blumer and Greg Kyte
Jason and Greg have been irreverently sharing their thoughts on the Accounting Profession for over 6 years now on the Thrivecast.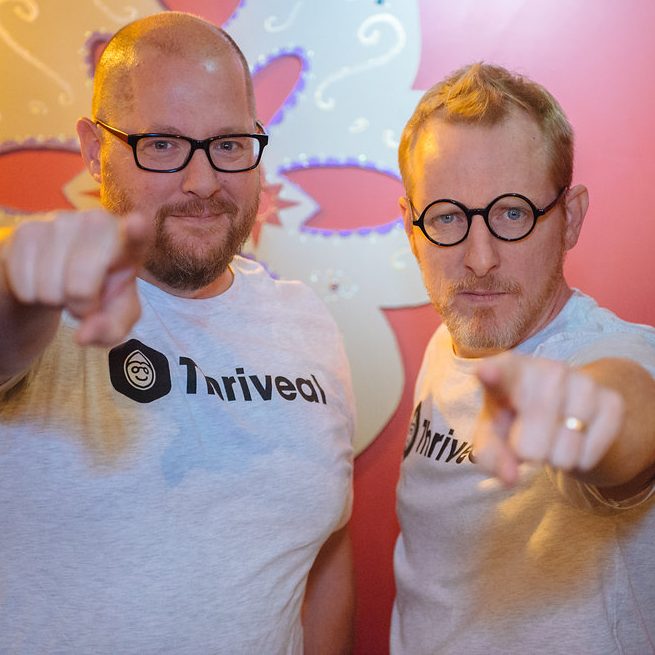 Jason Blumer and Greg Kyte
Nerds