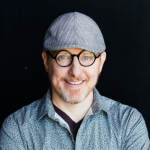 The Thriveal community is now in its 7th year. We started in October of 2010 as a way to be with other entrepreneurial firm owners. We've tried many community ideas along the way and have met many wonderful people. But this year seems different. We have learned so much about what a community means, and how to bring value to firm owners through a community. We truly believe that people building firms in a community grow more than when they try to grow on their own. We have many stories to back this up.
Why?
This growth happens because a community challenges firm owners in ways they didn't know they needed to be challenged. And as members of the Thriveal community, we see other members doing innovative things. So we tend to try new things too. But the coolest part of growing in a community is the trust and camaraderie entrepreneurs feel within their community. A community watches out for its members, and supports each other when times get tough. This brings on the bravery needed to be successful growing a firm in a community.
Thriveal's Purpose:
Thriveal inspires countercultural firm owners to embrace their entrepreneurial creativity within the profession.