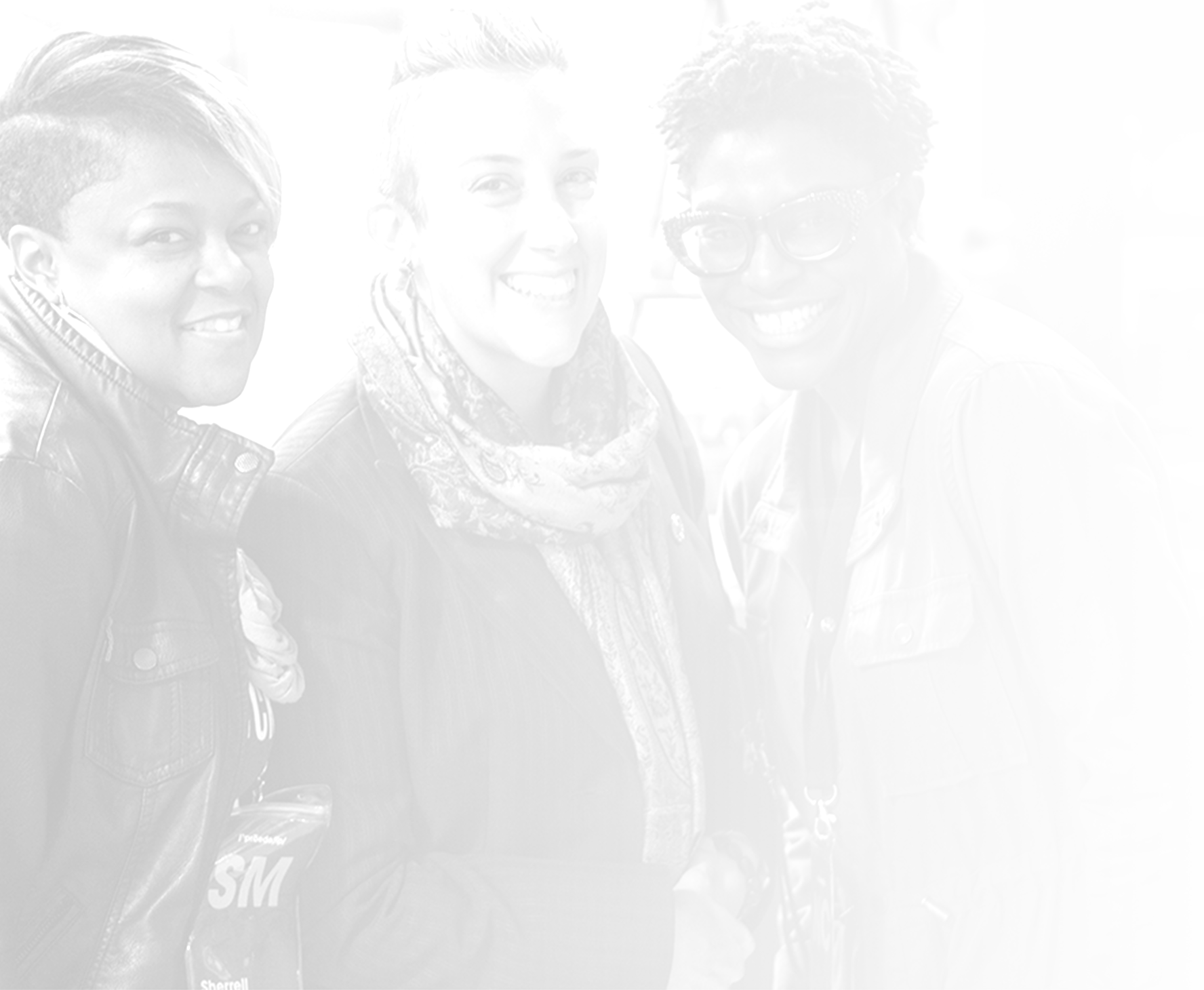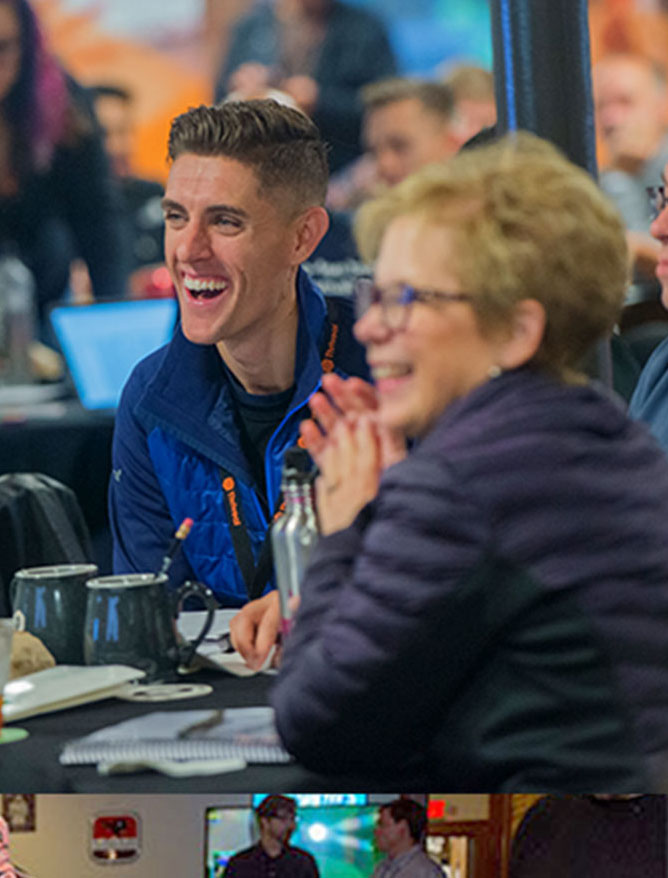 Introduction
Community Groups have been around Thriveal for many years, and are the monthly ways all members stay close to one another. The focus is to mastermind with your same group each month in 90 minute groups so that you can tackle firm issues together. Our Thriveal coach will bring a relevant topic each month, there will be voluntary sharing of relevant firm issues, and then we'll work through issues the whole group can solve together. Community Groups keep you connected and refreshed to continue to serve your firm, your clients, and your team well. This program is for members only, and is included in all member levels. 
25
25 members assigned to each group
We keep the Community Groups the same so that you go deeper with a smaller more intimate group of entrepreneurs each month. You'll get to know your Groups as you tackle some of your most intimate and challenging firm issues together.
18H
18 Hours of CPE per year
Thriveal is a NASBA certified organization and provides entrepreneurial education to firm owners across the globe. All learning is entrepreneurial in nature and focused on growth.
1
Tackle 1 topic each month
Our coach brings 1 firm professional topic each month that all firms can work through together. When a group of smart entrepreneurs mastermind together around 1 central topic, the learning is expential. It's crowd-sourced firm solutions!
2023 Agenda
10 minutes

: Greetings and check-in

10 minutes

: Intro the monthly topic (see below)

30 minutes: Guided discussion questions
around theme
30 minutes: Members share: Members volunteer during the meeting & shares and example, learning, or struggle. This can be related to the topic for the month or simple hurdle or win in their firm
10 minutes: Wrap up & reminders in Thriveal
Picking Your Tech Stack and Using New Tools
Developing Firm Policies and How To Use Them
Cyber Encryption, and Information Security For Firms
Selling To Clients and How To Turn Clients Away
Firm Content Marketing; Uses and Abuses
Pricing Methodologies That Match Your Growth
Review of Workflow Automation Tools; Who Does What
Blocking Time To Work On Strategy & Planning vs. Technical Work
Accountability Chart and Team Structure Review
Team Professional Development and Directed Education
How To Lead Retain and/or Fire Team
Capacity Planning, Tracking, & Uses
Become a Member
Emergent*

Community*

Venture*

1

Virtual :: Access to Thriveal's private online community for firm entrepreneurs

2

Virtual :: Monthly topical Community Groups led by the Thriveal Community Coach (mastermind groups)

3

Virtual :: Ongoing entrepreneurial CPE & Resource Center access (includes access to Resources only available to members)

4

Virtual :: Periodic Happy Hours with the Community a few times a year

5

Virtual :: Monthly private long-form podcast on the reality of entrepreneurial firm operations

6

Virtual :: Quarterly topical Masterclasses (webinar instruction with the community on a deeper firm topic)

7

Virtual :: Attendance included at Thriveal's Members-only 1 day Future Firm Summit

8

Virtual :: Quarterly Mentor Hours, 2 hour sessions (Planning & Preparation Required)

9

Virtual :: Quarterly Venture Office Hours, 2 hour sessions (Planning & Preparation Required)

10

Live (in Greenville, SC) :: Thriveal Venture Summit, 2.5 days & lunch provided (Planning & Preparation Required)

$95

per month per original joining owner, additional partners extra*

Apply

$175

per month per original joining owner, additional partners extra*

Apply

$245

per month per original joining owner, additional partners extra*

Apply
1

Virtual :: Access to Thriveal's private online community for firm entrepreneurs

2

Virtual :: Monthly topical Community Groups led by the Thriveal Community Coach (mastermind groups)

3

Virtual :: Ongoing entrepreneurial CPE & Resource Center access (includes access to Resources only available to members)

4

Virtual :: Periodic Happy Hours with the Community a few times a year

5

Virtual :: Monthly private long-form podcast on the reality of entrepreneurial firm operations

6

Virtual :: Quarterly topical Masterclasses (webinar instruction with the community on a deeper firm topic)

7

Virtual :: Attendance included at Thriveal's Members-only 1 day Future Firm Summit

8

Virtual :: Quarterly Mentor Hours, 2 hour sessions (Planning & Preparation Required)

9

Virtual :: Quarterly Venture Office Hours, 2 hour sessions (Planning & Preparation Required)

10

Live (in Greenville, SC) :: Thriveal Venture Summit, 2.5 days & lunch provided (Planning & Preparation Required)

$95

per month per original joining owner, additional partners extra*

Apply
1

Virtual :: Access to Thriveal's private online community for firm entrepreneurs

2

Virtual :: Monthly topical Community Groups led by the Thriveal Community Coach (mastermind groups)

3

Virtual :: Ongoing entrepreneurial CPE & Resource Center access (includes access to Resources only available to members)

4

Virtual :: Periodic Happy Hours with the Community a few times a year

5

Virtual :: Monthly private long-form podcast on the reality of entrepreneurial firm operations

6

Virtual :: Quarterly topical Masterclasses (webinar instruction with the community on a deeper firm topic)

7

Virtual :: Attendance included at Thriveal's Members-only 1 day Future Firm Summit

8

Virtual :: Quarterly Mentor Hours, 2 hour sessions (Planning & Preparation Required)

9

Virtual :: Quarterly Venture Office Hours, 2 hour sessions (Planning & Preparation Required)

10

Live (in Greenville, SC) :: Thriveal Venture Summit, 2.5 days & lunch provided (Planning & Preparation Required)

$175

per month per original joining owner, additional partners extra*

Apply
1

Virtual :: Access to Thriveal's private online community for firm entrepreneurs

2

Virtual :: Monthly topical Community Groups led by the Thriveal Community Coach (mastermind groups)

3

Virtual :: Ongoing entrepreneurial CPE & Resource Center access (includes access to Resources only available to members)

4

Virtual :: Periodic Happy Hours with the Community a few times a year

5

Virtual :: Monthly private long-form podcast on the reality of entrepreneurial firm operations

6

Virtual :: Quarterly topical Masterclasses (webinar instruction with the community on a deeper firm topic)

7

Virtual :: Attendance included at Thriveal's Members-only 1 day Future Firm Summit

8

Virtual :: Quarterly Mentor Hours, 2 hour sessions (Planning & Preparation Required)

9

Virtual :: Quarterly Venture Office Hours, 2 hour sessions (Planning & Preparation Required)

10

Live (in Greenville, SC) :: Thriveal Venture Summit, 2.5 days & lunch provided (Planning & Preparation Required)

$245

per month per original joining owner, additional partners extra*

Apply