Episode 39 features Caleb Newquist of Accounting Web and Going Concern. He joins Jason and Greg to discuss his view on some of the biggest trends and issues in public accounting. They cover pricing, niche services, retirement and succession planning, and more.
Thanks as always to our sponsor Avalara.
About our guest: Caleb Newquist
Caleb Newquist is the Editor-in-Chief of Sift Media US, overseeing content for both AccountingWEB and
Going Concern.
Prior to this role, Caleb served as the editor of Going Concern since its founding in 2009. During his time as editor, Going Concern quickly became one of the most popular and talked about websites in the accounting profession. Accounting Today named him as one of their Top 100 Most Influential People, 2011 through 2013. He has published articles on websites like Above the Law, Deadspin and the Huffington Post. He also served an adjunct professor of journalism at the Community College of Denver in Denver, Colorado, from 2011-2014, teaching a course on Internet Media.
Prior to falling bassackwards into the media business, Caleb spent over five years working in public accounting, with more than three of those years at KPMG. Caleb received a Master of Science in Accounting from Colorado State University and a Bachelor of Science in Business Administration from the University of Nebraska at Kearney.
Caleb…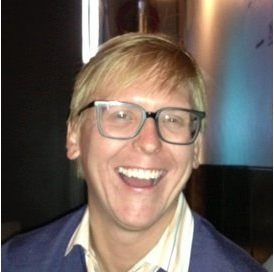 Caleb Newquist
Editor-in-Chief of Sift Media