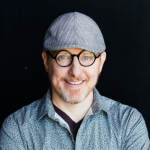 Talk to any entrepreneur, and you'll quickly hear the word 'freedom' as a reason for running their own business. Accounting firm owners are no different. Many accounting firm owners want to work for themselves because of the 'freedom' it will afford them. But the word 'freedom' is taking on a life of its own and I think it's time to explore what that word means.
  A quick search for the definition online returns 'freedom' as "the power or right to act, speak, or think as one wants without hindrance or restraint." Many couple this word, and it's definition, with the phrase 'lifestyle firm.' As in, the lifestyle firm is the ultimate definition of freedom. Further, many articles, larger-than-life entrepreneurs, and passive income podcasts tout the freedom from 9 to 5, or going skiing while checks come in. I'm not saying any of this is wrong, and I know this may happen for some people. But if we look closely, there is one thing underlying all of these ideals: work.
The entrepreneur who owns an island still works. The passive income podcaster and blogger still work. And the lifestyle firm owner still works. Ask any one of them: "do you work to support your lifestyle?" The answer is yes.   I believe in freedom. And I believe entrepreneurs are the people who get more freedom than anyone. Accounting firm owners too. But what is freedom? Freedom to do what? Freedom from what? The definition of freedom above is spot on. Entrepreneurs have all the power to speak, think, or write whatever they want. But freedom is always coupled with one important factor often ignored: responsibility. In fact, I like the term 'responsible freedom' better for entrepreneurs, because for entrepreneurs (more than anyone else), freedom always comes with responsibility. Entrepreneurs bear the full weight of their responsibility along with their full freedom. These two things can not be separated, and they are both very good.   It's important that entrepreneurial accounting firm owners get this definition right in their heads. Here is my definition of 'responsible freedom': entrepreneurs have the full freedom to do whatever they want, and must bear the responsibility of all that their actions bring them. If entrepreneurs exploring freedom were honest, I think they may say 'freedom' means 'I don't have to work if I don't want to.' But that's not what the first definition of 'freedom' we started with means.
The definition we started with means you can do whatever you want, but for entrepreneurs, adding 'with responsibility' is key because no one bears the consequences or results of the entrepreneurs' actions except the entrepreneur. When you work for someone else, you don't have freedom, but you also don't have to worry about the responsibility. When you work for yourself, you can do whatever you want… but you will bear the full consequence for your actions. ALL entrepreneurs share this responsibility.   Balance is important, and the entrepreneur could swing wide on either side of the balance by either working all the time or not working enough. Learning balance is a skill, and something I personally struggle with seeing and maintaining in a healthy way. But for the entrepreneur seeking freedom, it is necessary that they constantly seek balance in their views of freedom and responsibility.   What happens if the accounting firm entrepreneur gets the balance of freedom and responsibility wrong? Feelings of chaos, being overwhelmed, or a harshness toward others could be the result. It could be that the very ones claiming freedom could feel completely overwhelmed in the failure to balance appropriate freedom with responsibility. Since balancing freedom and responsibility are so intimate to each and every entrepreneur, I think we should all be careful if we are letting articles, podcasters, or celebrities define our balance for us. We could fail to see the work that goes into each entrepreneur claiming their freedom, so we must be careful when those entrepreneurs define balance for us.
You can have freedom as an entrepreneur! But we must define it correctly with responsibility. You may be free, but you are also responsible. And that is a good thing! You are responsible to run your firm well, responsible to take care of clients and your team, and responsible to be a solid example for the next accounting entrepreneur in our profession. Your freedom can be the freedom from the worry of money, freedom from wondering if you can get clients, freedom from wondering if your team is happy and will leave you, or freedom from mental chaos and depression. If you choose this type of freedom, it means you are choosing responsibility too. Responsibility to plan how you will keep getting new clients, responsibility to work as much as you need to (whenever you want to) in order to meet the needs of your firm, responsibility to talk to your team if they are struggling, or the responsibility to lower your pay when necessary. And remember, these balances are all intimate to you and no one else.
Hopefully you can see that exploring freedom is really about balancing freedom and responsibility. Everyone works. Everyone. Freedom means you get things by running your own firm (that others don't get). Responsibility may mean you have to give up things that others don't have to give up. Many work in different ways, and everyone's work looks different. If you see people delivering value in some way, then applying that to your firm takes a commitment to work, a commitment to bearing the right responsibility, and a commitment to using freedom wisely as others watch you run your firm.   Want to learn more about balancing freedom and responsibility with other smart accounting firm entrepreneurs?Come to Deeper Weekend, Thriveal's 7th annual conference, October 25 – 27, 2017 and you can have real conversations with real accounting firm entrepreneurs. You will leave a changed firm owner!     Jason is the Founder of Thriveal and the Chief Innovative Officer of his CPA firm, Blumer & Associates. He is the co-host of the Thrivecast and The Businessology Show and speaks and writes frequently for CPAs and creatives, his firm's chosen niche. Jason loves to watch documentaries on just about anything. He lives in Greenville, SC with his wife and their three children.