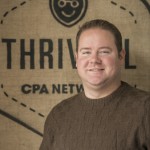 As some of you may know, my Twitter handle is @openitemlist. This can elicit a knowing grin from people who have worked for, or with, CPA firms. (I believe there's actually an episode of the Soul of Enterprise podcast where Ed Kless comments on the appropriateness of the name).
The name is both a specific reference, but also a metaphor.
At CPA firms across the country, the "open item list" is a to-do list of unfinished tasks for a specific client file. Every file will have one at some point; the universe tends not to hand you things tied up with a bow.
Thus at any given time a person working on multiple clients may have several open item lists going.  Sometimes it may feel like just about every client you'd like to get wrapped up has something outstanding. And as soon as you wrap one up, the next client comes along with an issue that requires research or a phone call.  We start to feel like Bill Murray in Groundhog Day –trapped in an unending open item list. Read more