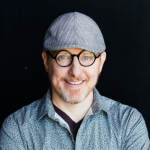 What brands do you love? Apple? Nike? Billiam (a local favorite)?
Why are you attracted to that brand? Something draws us to fashion, food, and locations that have been bold enough to take a stand for who they are for, and what they believe. Brands make humans feel heard or understood. Brands do a lot to help humans navigate our world in ways we enjoy and love. Your world is ordered and driven by branding. Not completely – I just mean branding is a signpost that directs you in ways you already want to go. You have a proclivity towards the things you love. All humans do.
If this is true about you and me, it's no wonder branding is effective in drawing the right people to a product or service that can help us enjoy our world more.
Accounting firms, like Apple, are companies that need to attract the right people. Not just any people – the right people. Service-based companies like accounting firms, more than many companies, need to attract just the right client to make the business work well and the client get the most value for their money. So, if accounting firms need to attract the right people, the people that have a proclivity towards a certain feel, brand, or voice, then it makes sense that accounting firms should be concerned with branding.
Go ahead, dare to brand yourself. Why? Because people are attracted to brands. Brands help us navigate our world. And branded accounting firms (or firm owners) are certainly ways we can make better decisions. We've discussed this before on the Thriveal blog when we talked about your values being a representation of the peculiar nature of the owners. Branding is just an extension of this belief. Branding is a way to raise your hand in the market place and say two things:
"Hey, we are different" and
"We may be for you"
Branding is NOT saying "Hey everyone, come use our firm." No, it is saying "we are a brand, and you may like what we stand for. If so, let's talk." Branding is NOT trying to get clients, rather it is seeking alignment with the right client (not just any client).
Go ahead, dare to brand yourself. It's not as scary as you think. In a sense, branding is a subset of positioning (a marketing term). In his book, Positioning for Professionals, Tim Williams defines "positioning" in the Introduction (the whole Introduction is underlined in my copy).
He says:
"Most managers invest their time and energy in trying to make their brands better, when in fact they should be working to make their brands different. Better isn't necessarily always better; different is better."
So let's be different. This helps the humans we serve navigate their world while choosing a firm to serve them and their business. Branding:
(A) sets you apart,
(B) says something other people aren't saying,
(C) reflects you and your firm's leadership style,
(D) gives clients help in navigating the choices around all other possible firm choices.
Most firm owners may feel like they can't create a brand, but you can. Allow your logo, writing, website, marketing material, how you write emails, your voice, your clothing, your hairstyle, your jewelry, etc. be a reflection of you. That's all. No, not everyone will want to use your firm as a result of your intentional branding. But that's not the point. You only need a handful of clients to support your team and allow you to do what you love.
Being bold enough to brand yourself and your firm can give you what you want. Don't deny the world their ability to choose by milk-toasting your brand. This makes your offering more confusing (not less), and ultimately hurts your clients. Go ahead, dare to brand yourself.
Jason is the Founder of Thriveal and the Chief Innovative Officer of his CPA firm, Blumer & Associates. He is the co-host of the Thrivecast and The Businessology Show and speaks and writes frequently for CPAs and creatives, his firm's chosen niche. Jason loves to watch documentaries on just about anything. He lives in Greenville, SC with his wife and their three children.