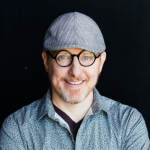 My partner and I have been performing consulting for years. We fell into it with a particular client. We enjoy selling things we've never provided before, so years ago we discovered a client had a need that we thought an onsite consulting engagement could solve. Though we didn't know how to do it then, we pitched the onsite consulting engagement and the client bought it (nothing like selling something you don't know how to deliver to make you quickly become an expert in that service you just sold). So there we were seeking to figure out how to deliver a service we didn't fully understand.
To figure out how to perform the consulting we just sold, we picked up the book Flawless Consulting, A Guide to Getting Your Expertise Used by Peter Block. Peter Block is more a philosopher than a consultant, and he approaches his work from a principled mentality (as we do). That means he teaches foundational principles, or beliefs, and then you perform the detailed work of consulting based upon those beliefs. He's been very influential in our process of consulting and we're grateful that Peter Block will be on our Thrivecast podcast soon (sponsored by Intuit and Bill.com).
Though you can make a lot of money consulting, we're not consultants only to make money. We are consultants that love to see humans believe new things and change as a result (and we like the money too). To that end, we still won't consult with clients that are not aligned with our beliefs or how we seek to transform people's lives and businesses. We have to spend a lot of time with people when we consult – and we frankly have to enjoy the people before we will step into a relationship with them. Julie Shipp, my partner, and I are the only ones who perform the consulting engagements. We can only manage about 2 or 3 consulting engagements at a time and they typically last 8 months to a year.
This article is about telling you what consulting is, and how to perform it in your firm. If you are ready to sell and perform consulting engagements, I'm going to share some principles we've learned over the years, and some insights into how you can perform this work in your firm.
Consulting requires that you have something to consult on. You do need to have some level of expertise to be able to sell and perform consulting engagements. The way we have developed our expertise is by narrowing our service to a particular market. We only consult with firms and creative agencies because those are the areas we have expertise in.
How Does a Firm Begin to Perform This Work? Begin now to narrow the client focuses you work with. The broader and more general your service, the less depth you will experience with your clients, thus inhibiting your ability to consult.
Consulting often requires the client to believe new things. Consultants are often working within a client's framework of wrong/hurtful behaviors. Wrong behaviors mean there are typically wrong beliefs. We all have wrong beliefs in our lives, and they come from many places. You need intense client trust so that you can challenge the client's wrong beliefs. When a client begins to believe new things, you become a sherpa to your clients as they begin to do their own hard work of transformation.
How Does a Firm Begin to Perform This Work? Spend a long time working with a client on a consulting engagement (before it begins). You'll have many conversations with the client and will tweak and change the proposed engagement through the onboarding process. Building an accurate consulting engagement with a client will be a collaborative process, so settle into a 1- or 2-month journey to craft the right engagement and scope with the client.
Consulting is an upfront assessment work. Our consulting always begins with an assessment of the client. This is part of the scope and typically requires extensive interviews with particular members of the client's team. Clients who seek consulting will typically tell you what their issues are, but wise consultants do a lot of work to make their own assessments as to the issues and the struggles that the client needs to overcome. Assessment brings out the real issues, and produces insights and patterns that can be shared with the owner/leadership team of the client. The insights and patterns are part of the clarity you are selling in consulting, so don't skimp on the upfront assessment needed to do this deep work well.
How Does a Firm Begin to Perform This Work? Allow the client to talk you through a deep discussion around their Org Chart. Learning the insights of the team, who reports to whom, what relationships exist on the team, how the leaders perceive the team, and what the culture of the company is will give you a lot of insight into who you need to interview. We love to interview the polar people – those on the fringes that love and hate the organization.
Consulting is most effectively done in person. Since consulting is deep work with humans, you'll always get the best insights in person. Watching the nuances of people, how they interact, and how they respond to your probing questions in the same room brings great insights into what their beliefs are. We can perform some limited consulting virtually, but that is only if we can't make the engagement work in person, and only then on specific engagements. Some engagements just cannot be done virtually, so we have to be aware of which ones those are and what the client is hoping to get out of the engagement.
How Does a Firm Begin to Perform This Work? You'll need to look out a month or two into your engagement to know when you can try to tackle the onsite in person. You'll typically need to travel to your client, but you have to leave a month or two to do the assessment with the team (which is completed virtually). So laying out timelines of consulting engagements is very useful so you don't get into a bind needing to lead a 2 day retreat without the right amount of insights and data. We internally chart our consulting timelines on sticky pad paper on the wall, and then pitch the timeline to the client.
Consulting is most effective when you add accountability on the back end of the engagement. Consulting is different from business coaching. Consulting is uncovering issues, and teaching the client how to solve their own problems (that's a high level explanation). Coaching, on the other hand, is 1.5- to 2-hour sessions that have a lot to do with keeping a client accountable as they move through the process of working through their solutions. Clients and their team will usually fall away as life gets back to normal after the consultant leaves. It's easy to do. So follow-up virtual coaching sessions are necessary to help the owners stay on the same page with each other, complete their work and troubleshoot the roadblocks they face (team members typically show up as roadblocks in service-based company consulting).
How Does a Firm Begin to Perform This Work? When pitching consulting services, add on about 6 to 8 months of monthly online coaching sessions to help the client deal with their roadblocks and work through their unexpected problems.
I hope this practical view of consulting is helpful as you embark on your journey towards transformative consulting. It's very fulfilling work as a client invites you deep into their lives to walk with them to a new place in their business's life (and you can make good money too).
Jason is the Founder of Thriveal and the Chief Innovative Officer of his CPA firm, Blumer & Associates. He is the co-host of the Thrivecast and The Businessology Show and speaks and writes frequently for CPAs and creatives, his firm's chosen niche. Jason loves to watch documentaries on just about anything. He lives in Greenville, SC with his wife and their three children.