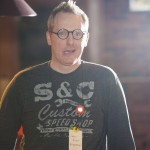 Let me walk you through a brief history of accounting technology. As we review the past, we can hopefully extrapolate where the future of accounting technology is leading the professional accountant.
Humble Beginnings
Our journey begins with Intuit, the maker of QuickBooks. Intuit's founder, Scott Cook, realized that personal computers would replace manual bookkeeping and began Intuit back in 1983 with Tom Proulx. Since their IPO in 1993, Intuit's QuickBooks product has enjoyed a huge market share of the small business accounting market. From the desktop version eventually came the QuickBooks Online Version, until they claimed a 94.2% market share in 2008 (according to an Intuit press release).
QuickBooks spawned the DIY (do it yourself) market of self-proclaimed accountants, and continues to be used heavily by professional accountants all over the globe. But with the growth of the DIY market also came the commoditization of accounting. The ultimate goal of accounting, which is to communicate financial information to users so that accurate business decisions can be made, became the practice of the masses instead of the professional. With QuickBooks, everyone can be an accountant, whether they understand the value of the resulting numbers or not.
Social Accounting
After we survived Y2K, our world became more social. With MySpace (circa. 2003), Linkedin (circa. 2003), Facebook (circa. 2004), and Twitter (circa. 2006) forming to bring people closer together, accounting quickly followed as it found it's home "in the cloud." The cloud brought out the social aspect to the practice of accounting so that accounting could now be done for anybody anywhere. For those business owners who still needed help to increase their financial acumen, Social Accounting allowed the professional to offer not only accounting, tax and finance expertise, but the ability to offer a relationship to specific niches of their marketplace while delivering this important service.
Social Accounting is thriving in firms all over the world who are moving to become virtual in their firm models, specific in their service and totally focused on the social aspects of the customer relationship. Accountants are now becoming the business advisors to the new online world, comfortable with digital communications, secure online delivery of financial information and leaning on their communication chops more than their accounting chops. As an example, our firm's debut into the Twitterverse in June 2008 marked our entrance into the world of Social Accounting, and now most of our clients reach us on that same platform.
Social Accounting is a different way to do the work of financial advisory, and has come a long way from QuickBooks. Now there are many cloud-based accounting softwares, workflow systems, integration platforms, add-ons, bill pay and payroll solutions that can all help the accountant sell more 'social' and less 'accounting.'
Financial Platform Advisory
We've looked through the history of accounting technology and it's growth into Social Accounting online. Where is accounting technology headed in the future?
The popularity (and confusion) of the cloud will no doubt lead the accountant into a new role of what I call Financial Platform Advisory. At the heart of this strategy is the necessity of the accountant to become a specialist. The generalist will quickly lose track of the many financial online packages available. In addition, cloud-based accounting platforms are not all that we as Social Accountants have to keep up with. We have to begin offering advice on workflow systems upon which our customers run their financial enterprises. We have to help with ancillary products that enhance our customers' financial understanding (like payroll, cash management and bill pay systems). And, we have to be able to put it all together and speak to the importance of the integrations of these important platforms. Becoming niche-specific in their service is the only way a new accountant can manage this growing platform.
If accountants try to live in a new world of Financial Platform Advisory, they will quickly be swallowed by the new product releases happening almost every day. The Financial Platform Advisor will narrow their focus in the future (and raise their price), become experts at the products their specific customers need most, and offer invaluable advice on the integration of the full financial platform. The output of this platform will be the new accountant's product. In this new world of advisory work, accountants will build deeper relationships with their customers, while their customers will enjoy a deeper understanding of how their financial information guides their daily life.
Are you looking to grow an accounting practice over the next 30 years? You must become a Financial Platform Advisor. You will do more than accounting in this role – you will advise your customers on the intricacies of the integrated financial platform and interpret its output for them to make decisions with. Our firm is still looking for some of our cloud-based products to integrate. We haven't arrived. We keep our eye on the horizon to identify new platforms being built. Each new one we find is a new opportunity to open the eyes of our customers to a greater understanding of their financial world.
We've come a long way from the humble beginnings of QuickBooks. QuickBooks turned every small business owner into an accountant, commoditizing and lowering the value of the professional accountant. Now, the cloud is allowing us to become specialist platform advisors, where the intricacies of what we know as accountants will come with a higher price, but also with certainly more value to our beloved customers. Join me in the future.
Jason is the Founder of Thriveal and the Chief Innovative Officer of his CPA firm, Blumer & Associates. He is the co-host of the Thrivecast and The Businessology Show and speaks and writes frequently for CPAs and creatives, his firm's chosen niche. Jason loves to watch documentaries on just about anything. He lives in Greenville, SC with his wife and their three children.