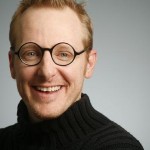 The state of the public accounting profession in the US is to focus on compliance. And we're good at it too. But when compared to the UK, Australia, and New Zealand, we are imbalanced in our focus on compliance services. For the US, a higher percentage of our revenue comes from compliance services than it does in other countries. I believe public accounting firms are nervous about making professional judgments to clients for fear of their "answers being wrong." But our professional judgments could be just what our clients want from us, and are willing to pay for the benefits.
What are professional judgments? To me, a professional judgment is a statement, document, spreadsheet, or presentation that tells a client how things are going in his or her business. It is really our educated opinion. And once you figure out clients want these professional judgments from us, you can become an expert at selling them.  
Recently, our team was working on a project to help a client assess whether they should buy a business or not. We priced three options to do varying levels of due diligence for the buyer (our client). The client trusted us so they decided to pay for it. With the building of spreadsheets, looking over financial statements and tax returns, compiling documents, and having numerous email conversations, it took us a couple of months to get the job done. We finally had a meeting to present our findings and go over the metrics we had developed to help the client know more about the business he wanted to buy. But the ultimate value came in one final sentence: I said, "from what I can see, this is a great business, with good cash flow, and I think this will be a great long term value for you." The client breathed a sigh of relief, and in that moment we had delivered our real value. We went out on a limb, and gave our opinion, our professional opinion. The client was thankful.
In a sense, clients are delegating the assessment of complex financial situations to our brains. As long as we do the work to justify our opinions, I think we should offer them. We have the experience, we see a lot of businesses, and we have a great sense of whether a client is in compliance or not. So tell them!
But, as a profession, we rarely go as far as saying what we think. We present the data, show financial statements, build presentations, and prepare Compilations without adding "our two cents." I think it's time we start giving our opinions a little more. It's really the thing our clients want to buy from us a lot of time. Could your opinion be wrong? Sure, but how will you know until you give it? It's not like we give opinions without doing a butt load of compliance work to back up our opinions. I'm urging you to open your mouth and tell the client what you really think. If you wouldn't buy the business, then tell them: "from what I've seen, and the other businesses we work with, this doesn't seem like a good investment."
One way we give our professional judgments is through a service called a Discovery Assessment. We'll pick 3 to 4 issues we need to dive deep into for the client, and then we'll write a report on our findings. But that's not all – we give our opinions by grading how they did in each area. Here is what the grading scale looks like:  

If we are assessing their ability to save taxes and monitor their S corporation, and they did poorly in this area, we will tell them. We will give them a bad grade. It might hurt, but grading a client's financial reports, growth, or hiring activities is a great way for the client to benchmark how they are doing in their business. But they need you to open up and make a judgment. After you give a bad grade of 2 or 3, the client will actually pay you to get a better grade next year.
Can you think of any other ways you can build new wealth by implementing professional judgments into the interactions with your clients? What are some of the services you are performing that you could begin grading?  
Jason is the Founder of Thriveal and the Chief Innovative Officer of his CPA firm, Blumer & Associates. He is the co-host of the Thrivecast and The Businessology Show and speaks and writes frequently for CPAs and creatives, his firm's chosen niche. Jason loves to watch documentaries on just about anything. He lives in Greenville, SC with his wife and their three children.