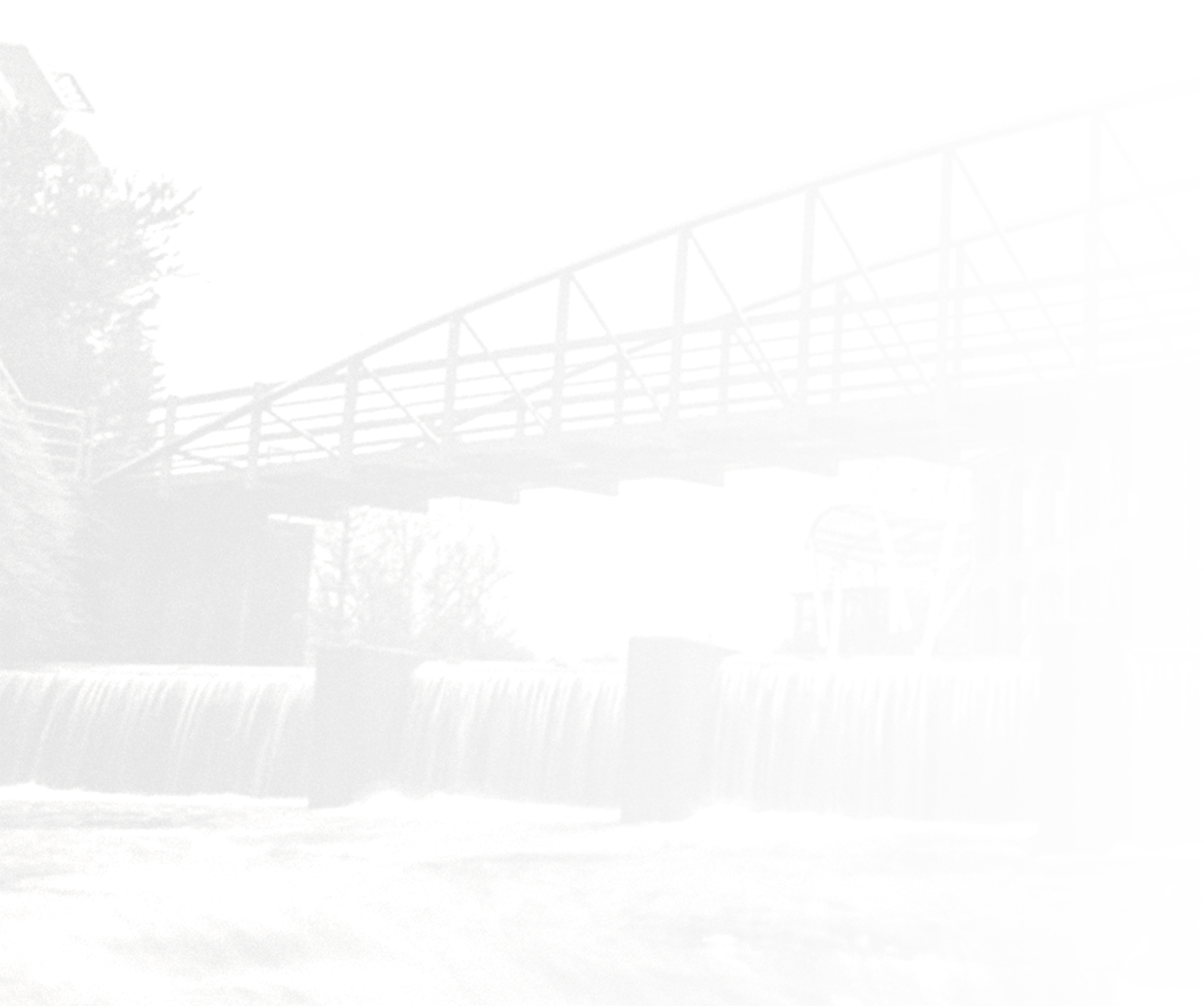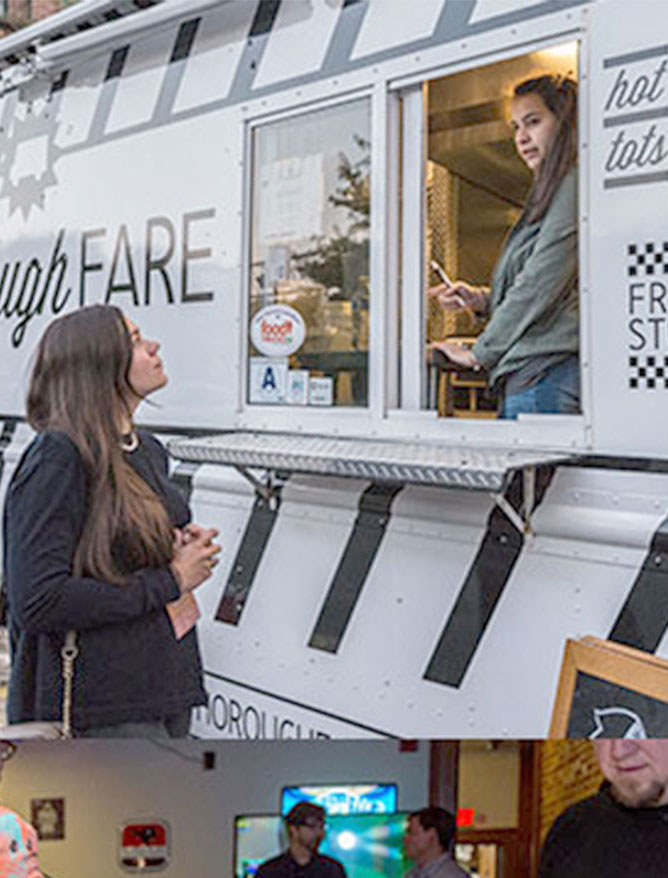 A Stunning Location
The Huguenot Loft is a converted textile mill, the original wood plank flooring, beam ceiling, exposed brick, and vintage architectural hardware provide the feel of a SoHo artist loft. The Peace Center's Genevieve's clean, spacious modern design and attention to detail adds incredible impact to conference gatherings, corporate parties, special events, and so much more. Larkin's Shirley Roe Cabaret Room is a beautiful extension of the Peace Center properties with the Larkin's touch and a beautiful view of Greenville's Reedy River.
For hotel accommodations we recommend: Aloft Greenville, Courtyard Marriott, Hyatt Regency, Westin Poinsett, Hampton Inn, Airbnb, Embassy Suites.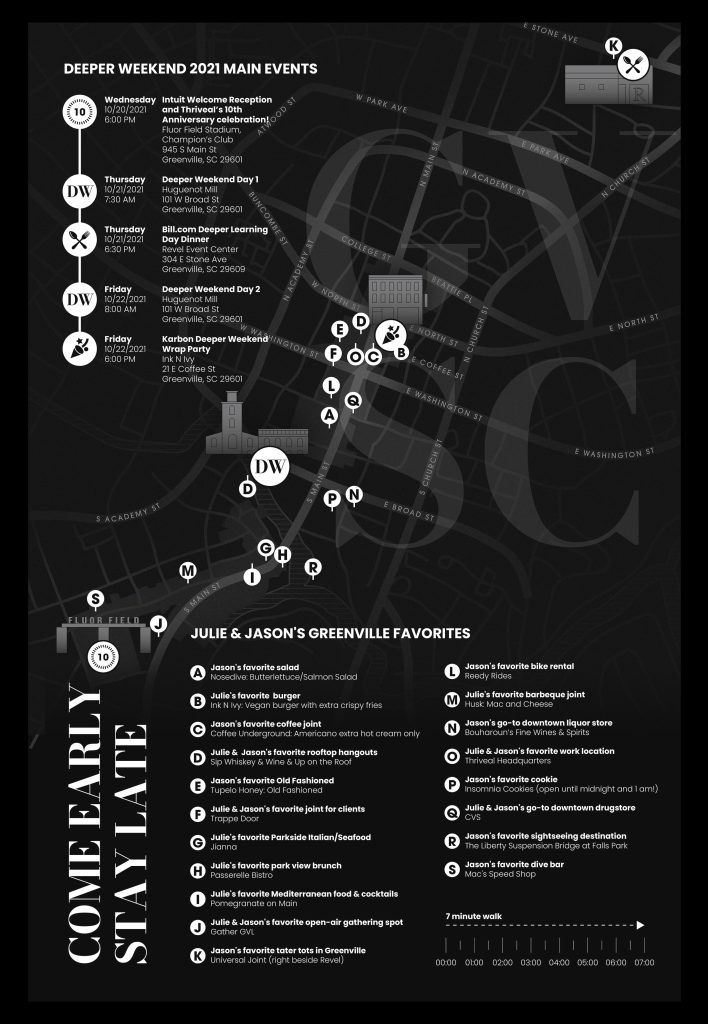 Food & Drinks
The best ideas (and encouragement to act on those ideas) come from discussions with others like you who are making the commitment to grow their firms and do things differently. That's why we'll have plenty of time to share stories and ideas while experiencing some of the best food and drink Greenville has to offer.

Good Food
When people come together with the common purpose of sharing food and conversation, great things can happen.

Bars & Brew
Never underestimate how much assistance, how much comfort, how much soul and transcendence there might be in a cold bottle of beer.

Coffee
There's a beautiful paradox in the simplicity of brewing coffee and the complexity of its mastery.