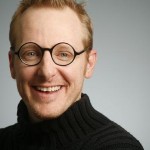 The state of the public accounting profession in the US is to focus on compliance. And we're good at it too. But when compared to the UK, Australia, and New Zealand, we are imbalanced in our focus on compliance services. For the US, a higher percentage of our revenue comes from compliance services than it does in other countries. I believe public accounting firms are nervous about making professional judgments to clients for fear of their "answers being wrong." But our professional judgments could be just what our clients want from us, and are willing to pay for the benefits.
What are professional judgments?
To me, a professional judgment is a statement, document, spreadsheet, or presentation that tells a client how things are going in his or her business. It is really our educated opinion. And once you figure out clients want these professional judgments from us, you can become an expert at selling them.