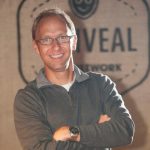 Several years ago, two highly respected friends of mine shared book reviews with me. My initial reaction was confusion in finding grown professionals essentially writing book reports… and they didn't even have to turn them in for a grade. It clicked for me after reading the book reviews that this was a brilliant and key strategy in learning and helped to retain insights from other great minds. I have been using this strategy now for over two years. Not every book gets a review, but for the ones that strike me in imaginative ways I have found this to be a valuable tool. I encourage you to consider strategies to turn those dog earned, highlighted book insights into a ready reference.
For those of us that appreciated
The Accidental Creative
by Todd Henry, we were interested to read his new book in 2013 titled
Die Empty
. Amazon has labeled Die Empty (Henry) as one of the best books of 2013 (o.k., well it follows "
Diary of a Wimpy Kid – book 8
" and "
The Autobiography of Mark Twain: Volume 2
"). In all fairness, Henry delivered an excellent follow up resource. This book is about choosing and implementing the disciplines necessary in your life to keep you on a steady course so you won't go to your grave with your best work inside of you… you will have died empty.
Read more