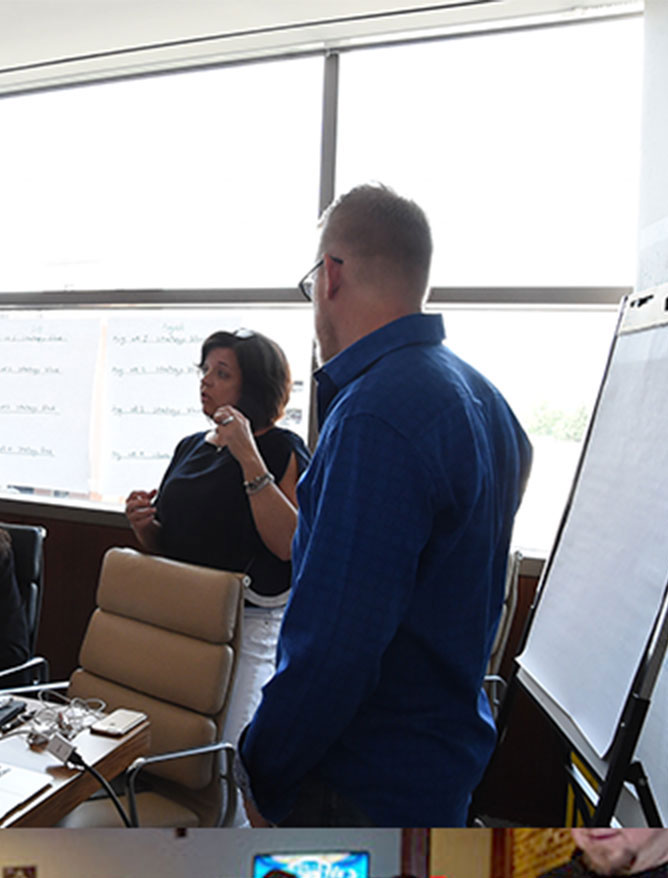 What is Consulting?
Consulting is for firms that need dedicated and focused help on their particular issues surrounding growth, mergers, acquisitions, succession, and/or restructuring. Unlike Thriveal Programs, consulting is bespoke and designed for each firm's needs. All consulting is provided by partners Jason Blumer, CPA & Julie Shipp and begins with an assessment and often includes 1 to 2 retreats with the firm during the course of the consulting. Consulting comes with ongoing coaching as well where the firm leaders are held accountable and given guidance as to how to tackle growth ceilings, while implementing learning and changes discovered during consulting.
Get All the Details
1
Firms need to know they have a particular situation driving the need for consulting. Consultants can tackle particular issues that present complex situations for firm owners to solve. The issue or complexity to solve will drive the initial conversations.
2
Typically, consulting will be effective for firms with committed leadership and teams, as well as a long term view of the benefits. The benefits of consulting allow the firm to become an entity that can scale sustainably over time.
3
Consulting issues may include efficient and profitable growth, firm buy/sell/merger, succession, transitioning partners, moving into new niches, leadership team structures, implementation of Thriveal's Prototype Components Model for Growth and firm restructuring.
Get started. Stop Walking Alone.