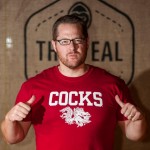 Dress codes are simultaneously infuriating and amusing, like presidential candidates.
They were the topic for Jason, Caleb, and me on our last #WhatsNext in the Accounting Profession Blab. I thought it would be a fun, light topic, easy to make fun of, but not too deep. Turns out, dress codes are a quick path to the seventh circle of HR.
This week, I asked some friends who work at two different mid-size CPA firms to send me their company's dress codes. And it turns out they are awesome.
For one company, under "Examples of Not Acceptable Attire" they listed "stirrup pants," "bolo ties," and "bathing suits." Bathing Suits?! How the hell do bathing suits get explicitly banned on the dress code?
Audit Manager: "Hey, Rebecca, are you ready to head to the client's office for … what the f**k?! Are you wearing a swimsuit?" Read more