Show Notes:
In this episode, Jason Blumer and Greg Kyte discuss an article by Caleb Newquist on ways you can improve your firm RIGHT NOW, including offering new services. When Caleb joins them, they continue to discuss why adding new services is important and how much courage it takes. They also cover AI, what "trusted advisor" REALLY means, and proving your value to clients.
Thank you to our sponsors, Intuit and Thomson Reuters, for supporting the Thrivecast!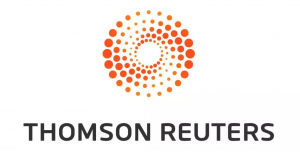 Mentioned in the Show
Become a Thriveal Member!
Intuit
Thomson Reuters
Monthly Thriveal Intro Call
Thriveal Facebook Live videos
Deeper Weekend 2019
Learn about our Future Firm Groups!
Thriveal's New Coaching and Advisory Lab and Info Call
Caleb Newquist
Gusto
Going Concern
The 5 Things You Can Do Right Now To Improve Your Accounting Firm
The Thrivecast Summer Book Club
Episode 55 with Gretchen Rubin
Send your questions to [email protected] for Jason Blumer to answer on Facebook Live each Monday at 2pm ET!
Audio Engineering by: Shane McMullin
Produced by: Jennifer Blumer
Contact us:
twitter: @jasonmblumer @gregkyte @thrivealcpas
email: [email protected], [email protected]
Instagram: @thrivealcpas @gregkyte