Show Notes:
In this episode, Jason Blumer and Greg Kyte discuss processes and capacity management with our guest, Ian Vacin. It's sounds overwhelming at first, but find out why it's worth your time to learn these important skills.
Thank you to our sponsors, Intuit and Thomson Reuters, for supporting the Thrivecast!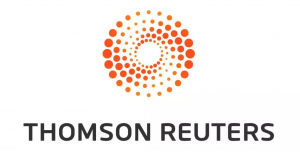 Mentioned in the Show
Become a Thriveal Member!
Intuit
Monthly Thriveal Intro Call
Thriveal Facebook Live videos
Deeper Weekend 2019 – Check back on October 27, after DW18!
Learn about our Future Firm Groups!
The Art of Determining and Developing Standardization Processes
The Short and Long of Capacity Management
Episode 62 with Ian Vacin on Marketing
The Thrivecast Summer Book Club
Traction
Creativity, Inc. 
Send your questions to [email protected]hriveal.com for Jason Blumer to answer on Facebook Live each Monday at 2pm ET!
Audio Engineering by: Shane McMullin
Produced by: Jennifer Blumer
Contact us:
twitter: @jasonmblumer @gregkyte @thrivealcpas
email: [email protected], [email protected]
Instagram: @thrivealcpas @gregkyte