Show Notes:
Accountants, be inspired! This episode, featuring our guest Dr. Jacob Soll, will remind you that you are heroes. Jason Blumer and Greg Kyte share their accounting origin stories. Then Dr. Soll gives us a history lesson in Accounting and reminds us why accounting is a powerful profession.
Thank you to our sponsors for supporting the Thrivecast! Learn more about them by visiting Intuit, Bill.com, and Canopy Tax.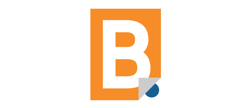 Mentioned in the Show
Become a Thriveal Member!
Intuit
Bill.com
Canopy Tax
Free Guide by Jason Blumer
Monthly Thriveal Intro Call
Thriveal Facebook Live videos
Join the Thriveal Incubator!
Register for Deeper Weekend!
Dr. Jacob Soll
The Reckoning
Send your questions to [email protected] for Jason Blumer to answer on Facebook Live each Monday at 2pm ET!
Audio Engineering by: Shane McMullin
Produced by: Jennifer Blumer
Contact us:
twitter: @jasonmblumer @gregkyte @thrivealcpas
email: [email protected], [email protected]
Instagram: @thrivealcpas @gregkyte