Show Notes:
In Episode 81, Jason Blumer and Greg Kyte work through a couple of major hindrances to firm growth. They are then joined by Kenji Kuramoto who shares his story of successful growth (Although he has experienced hindrances too at times!). Kenji also shares how his team decides which niches to pursue and how his day to day work has changed as his company has grown.
Thank you to our sponsors for supporting the Thrivecast! Learn more about them by visiting Intuit, Bill.com, and Canopy Tax.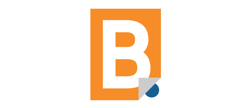 Mentioned in the Show
Become a Thriveal Member!
Intuit
Bill.com
Canopy Tax
Free Guide by Jason Blumer
Monthly Thriveal Intro Call
Thriveal Facebook Live videos
Join the Thriveal Incubator!
The 10 Barriers Hindering Y0ur Accounting Firm's Growth
Episode 78 (secret Stash)
Acuity (Kenji's Company)
Send your questions to [email protected] for Jason Blumer to answer on Facebook Live each Monday at 2pm ET!
Audio Engineering by: Aaron Dowd
Produced by: Jennifer Blumer
Contact us:
twitter: @jasonmblumer @gregkyte @thrivealcpas
email: [email protected], [email protected]
Instagram: @thrivealcpas @gregkyte