Show Notes:
In Episode 80, Jason Blumer and Greg Kyte consider what it takes to meet and exceed client expectations. They get into a discussion about scope creep and scope seep, what that means for teams and clients, and how to delight clients while still managing scope. Clayton Oates of QA Business joins them with further insights on serving clients.
Thank you to our sponsors for supporting the Thrivecast! Learn more about them by visiting Intuit, Bill.com, and Canopy Tax.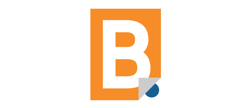 Mentioned in the Show
Become a Thriveal Member!
Intuit
Bill.com
Canopy Tax
Free Guide by Jason Blumer
Monthly Thriveal Intro Call
Thriveal Facebook Live videos
Join the Thriveal Incubator!
6 Tips To Managing Client Expectations
Clayton Oates
Send your questions to [email protected] for Jason Blumer to answer on Facebook Live each Monday at 2pm ET!
Audio Engineering by: Aaron Dowd
Produced by: Jennifer Blumer
Contact us:
twitter: @jasonmblumer @gregkyte @thrivealcpas
email: [email protected], [email protected]
Instagram: @thrivealcpas @gregkyte