Show Notes:
In Episode 79, Jason Blumer and Greg Kyte look at the trends for 2018 that have the Accounting Profession excited and sometimes nervous. They discuss pricing, blockchain, artificial intelligence, cyber security, and finding talent. Then Bill Sheridan joins them to continue the discussion on finding talent. They also have an interesting discussion on what it's like to now have 5 generations in the workplace at the same time.
Thank you to our sponsors for supporting the Thrivecast! Learn more about them by visiting Intuit, Bill.com, and Canopy Tax.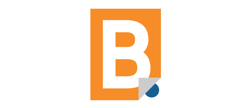 Mentioned in the Show
Become a Thriveal Member!
Intuit
Bill.com
Canopy Tax
Free Guide by Jason Blumer
Monthly Thriveal Intro Call
Thriveal Facebook Live videos
MACPA
Business Learning Institute
Leading 5 Generations in the Workplace (Slideshare by Bill Sheridan)
Jason Blumer's Tax Update on the Blumer CPAs blog
Challenges With Running A Virtual Practice
Send your questions to [email protected] for Jason Blumer to answer on Facebook Live each Monday!
Audio Engineering by: Aaron Dowd
Produced by: Jennifer Blumer
Contact us:
twitter: @jasonmblumer @gregkyte @thrivealcpas
email: [email protected], [email protected]
Instagram: @thrivealcpas @gregkyte