Show Notes:
In Episode 78, Jason Blumer and Greg Kyte look back over 2017 by sharing bonus clips from this year's prior guests. They share content from Mike Michalowicz, Mathew Heggem, Josh Zweig, Karen Reyburn, Allan Koltin, Mike Paton, Geni Whitehouse, and Jeff Phillips.
Thank you to our sponsors for supporting the Thrivecast! Learn more about them by visiting Intuit, Bill.com, and Canopy Tax.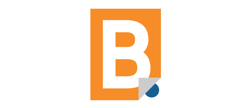 Mentioned in the Show
Become a Thriveal Member!
Intuit
Bill.com
Canopy Tax
Free Guide by Jason Blumer
Monthly Thriveal Intro Call
Thriveal Facebook Live videos
Life Unlocked
Send your questions to [email protected] for Jason Blumer to answer on Facebook Live each Monday!
Register for Deeper Weekend 2018!
Audio Engineering by: Aaron Dowd
Produced by: Jennifer Blumer
Contact us:
twitter: @jasonmblumer @gregkyte @thrivealcpas
email: [email protected], [email protected]
Instagram: @thrivealcpas @gregkyte