Show Notes:
In Episode 77, Jason Blumer and Greg Kyte are live with Jeff Phillips and the Deeper Weekend 2017 attendees in Greenville, SC! They bring a little bit of the first day's content to our listeners by discussing why making decisions takes courage, the difference between a growth ceiling and the doldrums, why your customers want you to be a pain reliever and not a vitamin, and so much more. They also take questions from the live audience.
Thank you to our sponsors for supporting the Thrivecast! Learn more about them by visiting Intuit, Bill.com, and Canopy Tax.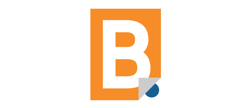 Mentioned in the Show
Become a Thriveal Member!
Intuit
Bill.com
Canopy Tax
Growth Guide by Jason Blumer
Monthly Thriveal Intro Call
Accountingfly
Episode 70 with Karen Reyburn
E Myth
Traction
Register for Deeper Weekend 2018!
Audio Engineering by: Aaron Dowd
Produced by: Jennifer Blumer
Contact us:
twitter: @jasonmblumer @gregkyte @thrivealcpas
email: [email protected], [email protected]
Instagram: @thrivealcpas @gregkyte