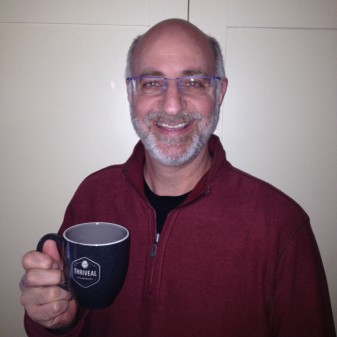 A little bit about Tim
With one look at his hairline and the color of his beard you can tell that Tim might be a little more "seasoned" than some members on this site. Having managed his own CPA firm for over 20 years, hanging with the young smart ones here at Thriveal keeps his ideas and approach fresh. His CPA firm has always focused on serving entrepreneurs, and now more than ever with their flagship service Virtual BeanCounters.
WHY
Virtual BeanCounters exists to serve entrepreneurs with an empowering finance division so they can focus on innovation and creating value for their customers.  We believe you can accomplish the business of your dreams a lot easier with a finance division that serves you. Out of genuine respect and high regard for entrepreneurs we support them the best way we know how – with accurate bookkeeping and accounting every day, helping them use the accounting information to manage towards improved cash flow, improved profits and more stability so they can focus on their passion.
HOW
Using cloud based secure applications it's easy to outsource the accounting department and have 24 hour access to meaningful, actionable financial information. Cloud based technology allows entrepreneurs to have a finance division designed to support them in running their business.
WHAT
The accounting is just done, with about 10% of the time and effort of hiring and managing a bookkeeper & accounting department in house. No more hassles trying to hire the right accounting skill set for your business. No more trying to manage the accounting non-core business process, wondering what your expectations should be and if they are being met. Now you have a team working with you to produce results!