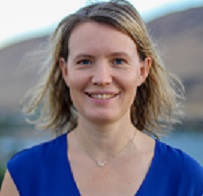 A little bit about Rachel
I came to accounting as a second career after stints with wildland fire, organic farming, and graduate studies in the humanities. I live three blocks from Lake Chelan in Eastern Washington with my husband and two daughters. I tend to work my practice around my life than the other way around. I practice violin with my daughter daily and volunteer in her studio. My husband and I road bike and mountain bike, towing our 2 year old in the trailer.
Books on Point specializes in providing cloud-based accounting solutions to businesses with revenue between 250k and 4m. We work exclusively in QuickBooks Online and use apps to automate the routine elements so we have time to focus on advisory. We have industry experience with cost accounting and compliance for wineries and are working on developing that niche. My growth goal is simple: I want to grow my firm to a place where I can take my self seriously, and others do too.