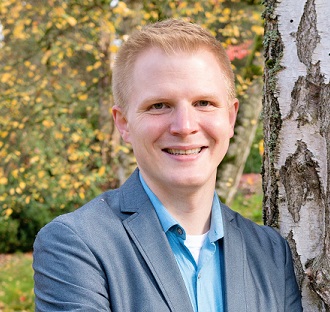 A little bit about Kevin
Kevin Cooper, CPA has over 10 years of experience in public accounting (including working for 2 of the Big Four Public Accounting Firms) and various industry and small business experience. He decided to start his own company, KWC TAX, LLC, in February 2016, so that he could have more freedom and flexibility to innovate as a CPA and use all of the high-tech software options available to him in order to better serve his clients.
Kevin's career has focused mostly in tax, including individual and business tax return preparation, tax provision preparation and review, and providing various tax consulting services, including tax process improvement and tax software implementations. Kevin also recently became a cloud accountant, offering cloud accounting services to those in the Seattle area and beyond. He strictly uses Xero and can assist with the conversion process. Kevin also has a passion for helping new businesses start up and consults with new business owners and guides them through writing a business plan, getting required financing, filing formation documents, and more!
Kevin graduated with a Bachelors of Science in Accounting degree from Oakland University in Rochester Hills, Michigan. Kevin received his Certified Public Accounting certificate in 2009 in the state of Michigan, and is currently licensed to practice in Washington State. Kevin also holds certifications that allow him to implement Thomson Onesource suite of tax software, Corptax tax software, FAS fixed asset software and Lean Six Sigma process improvement. Kevin is a member of the American Institute of Certified Public Accountants, Washington Society of Certified Public Accountants, Greater Seattle Business Association, Mill Creek Business Association, and Thriveal Network.
Kevin lives with his husband, and their beautiful daughter, who just turned 6 months old! He loves going to concerts, traveling, the outdoors, running, and playing with the latest and greatest technologies.