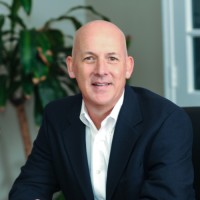 A little bit about Harry
Harry J. Plack, managing member of Plack Group, LLC is responsible for business and profitability planning, tax reduction strategy, mergers and acquisitions, business valuations, succession planning, and general business consulting.
Currently, he handles consulting engagements for a variety of closely held businesses. These engagements have provided an extensive background in:
Profit improvement for business owners
Reducing tax burdens through advanced tax strategies
Business valuation for merger, banking, and estate tax purposes
Formation of family limited partnerships
Implementing and developing procedures to improve profits
A widely published writer, Harry is an authority on a variety of business issues. He has published over 150 articles in journals and business periodicals, and is a syndicated columnist on business matters. Harry has been interviewed extensively on radio, television, and in the print media on both the local and national scene, sharing his expertise on diverse business topics.
Specialties: Advanced Tax Strategies
Business Valuation
Business Profit Planning
Entrepreneurial Coaching
Health Care Consulting