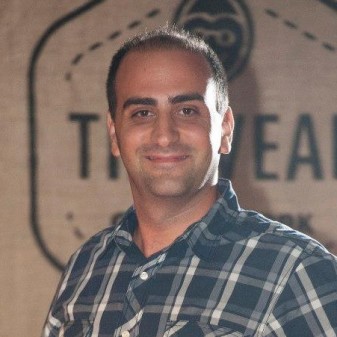 A little bit about Chris
Chris loves what he does. After eight years with a local firm, he started Chris Farmand + Co in October 2010 to share this love with his customers. His firm strives to build financial credibility among emerging businesses who value a liquidity event. This passion has led Chris to helping many businesses get off the ground in the right direction. When Chris is not wrangling businesses, he is actively seeking writing and speaking engagements on the topics of accounting technology, pricing, and firm management. When no one will listen to him, he still spills it all out on his blog, apr16.
Chris received his undergraduate degree from the University of Florida and MBA from the University of North Florida. In addition to his CPA license, Chris holds the CITP credential which is offered by the AICPA for members who excel in information technology knowledge.
Chris stays very active in the Jacksonville non-profit scene. He maintains three board positions at any given time. Currently he is the treasure of the Ramallah American Club, a local cultural organization. He serves on the board of Discovery Montessori School and PB&J (Party, Benefit, & Jam) an organization which raises money for local nonprofits through hosting unique parties. His civic and charity work keep him close to his community.
Chris and Razan, married for seven years, have a son named Rami. "Lets just say we laugh alot in the Farmand house." Chris grew up a swimmer and has used this talent to enter the world of triathlons. He has competed in many local Sprint and Olympic distance races. He hopes to complete an Ironman in the next 5 years.