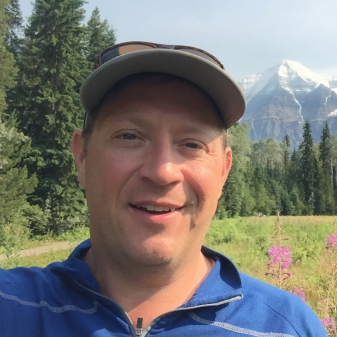 A little bit about Chortney
Having taken the Meyers Briggs personality test, Chortney learned that he fell on the 50% line of each category except for a slight tendency toward introversion. He has been practicing and can now stare at your shoes instead of his own during conversations.
As his High School Drama teacher, Mr. Whiting said, "I am a thespian. Therefore what you cannot be, I can." Chortney proved him wrong and became an accountant.
Chortney grew up in Salt Lake City, Utah and attended the University of Utah on scholarship graduating with his Bachelors degree in Accounting and a Masters of Professional Accountancy in Taxation from the same school.
He started his career working in a local CPA firm performing business valuations, litigation consulting, fraud investigations and forensic accounting. He then went to work in industry in as a Controller, Finance and Planning Manager and the Director of Finance, Planning and Analysis for a couple Fortune 500 companies in Salt Lake City and the Seattle/Tacoma area. He is glad to know both the public and private aspects of accounting.
About six years ago, he jumped off the cliff and moved back to Utah to start his own firm Ruesch and Company, LLC providing business coaching, tax and accounting services to Trustees and Small Business Owners. He also is the Chief Integrator at Junto Code, a firm started in 2017, that serves software coding boot camps and their current and former students – software coders and developers -helping develop business curriculum for the boot camps and providing business startup and support services to students.
He volunteers as a certified mentor for SCORE and as an adult leader with the Boy Scouts of America. He has been a member of Toastmasters and enjoys oil painting and wood carving in his spare time. He and his family live on the outskirts of Salt Lake City, Utah.
He believes there are three types of accountants in the world, those who can count and those who can't.