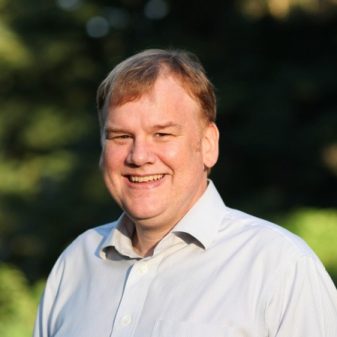 A little bit about Bryan
Bryan cooked up a love for small business accounting while working in the restaurant industry. As a professionally trained chef he worked in kitchens in Seattle, Miami, Ireland, and more. After ten years in the kitchen he untied the apron and started donning ties as a restaurant manager in all sizes of restaurants. While his wife was studying for an accounting degree he found himself reading her textbooks for fun and she urged him to take the classes too. Bryan studied at the University of North Carolina at Asheville which is where he and his wife have lived for almost 20 years.
Eventually, Bryan bought ties more suitable for the cubicle life of old fashioned CPA firms. But, at this time, Bryan is proud to say that he hasn't worn a tie in over 3 years! He and his wife operate their own virtual firm out of the comfort of their home or the 19 ½ foot long van that they recently built into a small RV with their own hands.
Many of the items that Bryan uses in life have been made by his own hands. He built the computer on his desk, he crafted the kayak that he paddles and the dulcimer that he plays and a lot of the furniture in his home (unless his dad made it). His other passions include hiking and mountain biking and he doesn't make any of his own gear for those hobbies. He is glad to leave that task to the pro's who can make that gear as lightweight as possible so that he can adventure further and longer. So far, the longest hike he has done is 2,000 miles; the longest paddle he has done is 500 miles; the longest bike ride he has done is 350 miles.