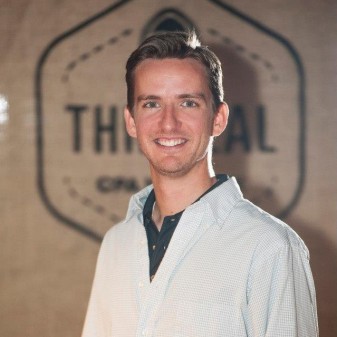 A little bit about Adrian
My Purpose: To help our customers become financially strong, so they can focus on what truly matters in life.
Adrian G. Simmons is a CPA innovating ways to put money in its place. His first debit was made in the classrooms of Loyola University Maryland, where he completed his studies in 2000, and then launched out as an auditor with KPMG Baltimore. He was relieved to have passed the CPA exam in one sitting so he could avoid more studying, but was surprised to learn that it came with an Elijah Watts Sells Silver medal. In 2002, he left KPMG to join his father in public practice, and began the work of serving small businesses, individuals, and non-profits. Since that time, the practice has grown to now four individuals, and the team works together to help customers become financially strong, so that they can focus on what truly matters in life.
Adrian likes tech, uses a fountain pen, prefers dark over milk chocolate, and is happy to say he recently survived a half-marathon. His faith is very important to him, and he teaches Sunday school at his local parish. He also likes the out-of-doors, always keeping an eye out for ways to walk, hike, bike, ski, scuba, camp, swim, and others — one he'd really like to do soon is whitewater rafting. In the world of accounting, his interests lie in finding ways to make business more human, in keeping numbers secondary as a support to life aspirations, and in molding technology to enable creative expression. He is excited to be a part of the network of Thrivealists who share this passion, and are pioneering a new future for the profession.