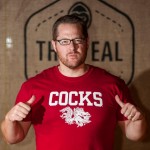 "Blow crap up." – Jason Blumer
I've known Jason for six years now. I've heard all of his stories, the ones about how he's tried all the stuff that you know you should try at your firm. He's got a drive to blow crap up, and so he blows crap up, and he learns tons and tons of crap because of the crap he blows up.
Thriveal is accounting for the brave, and brave accountants risk the possibility of blowing crap up. Intentionally taking risks whereby crap may be blown up is something that can be managed; planned risks can be controlled and contained more or less.
But sometimes crap blows up all by itself. And when turds hit fans, you can learn A LOT and you can learn it FAST. Like Tom Hood says, the rate of learning at your firm has to be greater than the rate of change in the profession and greater than the rate of learning among your competitors. Read more