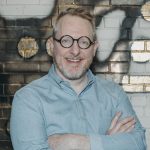 Just like everything in an entrepreneur's life, there is a lot of strategy to the choices we make. In fact, this is a human proverb: your daily choices are the cause of your eternal successes. An entrepreneur's life is not magic. It is hard work, and few put in the work to plan to make the right choices that lead to success.
This wisdom is equally true when you choose to do something as mundane as read a book.
I've always been troubled by the oft-purported claim: 'CEOs read on average 4 – 5 books every month.' This has always seemed like a distraction. It's a distraction from the purpose of a book and why we choose to read books, or choose not to read books. Let's be honest, there are few good books to read. So I did some research on this claim and found a great article on the claim that CEOs read 4 – 5 books every month. Turns out this claim is an urban myth, and Jeremey Donovan explains why.