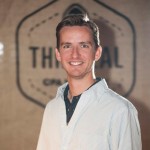 Today the Thriveal Laboratory launches its second experiment: Value Accounting Model.
The experiment's hypothesis is that "there is a more intuitive way to present financial results that requires less accounting knowledge by business owners, and more transparently reflects the financial performance of the entity."
We're convinced this area is ripe for innovation, and if you're a CPA who works with owners of small-to-medium sized businesses and you'd like to be a part of this Experimental Team, be sure to fill out the
Experiment 2 Interest Form
. The team will be formed in the coming months, we'll begin the experiment in May, and complete the protocol this summer. Members of the Experimental Team will receive perpetual licenses to the intellectual property created during the experiment, become familiar with The Experimental Framework used by the Lab to apply in their own firms, and be featured in the
Lab Report
released at the end of the experiment, among other items.