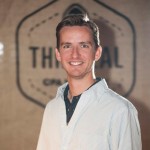 Systems are so important
 as enabling mechanisms. Sometimes I like to call them "structures of freedom." I'm reminded of a quote from Tim Williams at Thriveal's Deeper Weekend last fall, "Process is the architecture for getting things done." Even creative processes, like transforming your firm, require some level of scaffolding to help you see it through from concept to realization.
Systems can compete with each other too. The system you know and use now will almost always beat out the one that's fledgling or undefined. This is why it's almost always easier to spend hours replying to e-mails than to change your firm. There's a system for e-mail, but not for transformation.
So our goal is to develop a creative system for our firm, shield it during its fledgling stage, and then let it grow to become part of our way of doing things, that stands its ground and evidences its value as part of our firm's operations.