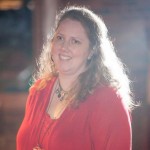 Disruptors, we have our work cut out for us.
Our firm was fortunate to be featured in a recent article on Huffington Post's website. The article was primarily about how our firm is trying to do things a little differently. We focus on results. We don't bill time. We have a fun retreat.
But like many articles, this one was read by some trolls. You know, the people too cowardly to use their own names and who make crazy blanket statements that assume the worst about people. According to those people, a CPA is not allowed to be creative.
Words matter. So let's define creative. We can look at what it does not mean first, and then we can discuss what it does mean when a Thrivealist uses it. Read more