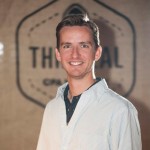 The world is a wild and wooly place. Grappling order out of chaos, or introducing chaos into order, is a messy business. Which is why neatness is not the aim of business, even though we may sometimes consider it the aim of accounting.
In our efforts to come to terms with our reality, mental models can be very helpful. The concept of business as a ship, navigating uncharted waters, in search of undiscovered lands. Or that of climbing a mountain, catching glimpses of the peak, pressing on, but enjoying the journey. Or as we like talk about in Thriveal,
cliff-jumping
,
blowing stuff up
, and
lab experiments
on our way to making a new firm. These can help give us the clarity and impetus to act because we have a way to understand our movements in the broader story.