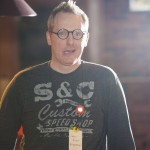 I'm reading
Peter Thiel
's new book,
Zero to One
. Wow. He is truly a contrarian as most of his ideas fly in the face of doing business in any type of traditional way. Some would even say his ideas are scary. One overarching idea I'm noticing in the book is about his focus on building the future. He is dead set on investing in things
now
that have far reaching
future-focused
results. I'm glad he has made this his focus. This sums up the struggle in our profession – we do things for immediate results instead of investing in the future. Truly, creating a future-focused firm is hard for a number of reasons:
-You have to commit to a future that you think you can create. The future is not here yet. Peter Thiel believes the future will be here when we create it. Many people avoid thinking about the future, as it brings uncertainty and fear. What if we don't like the future that we create?