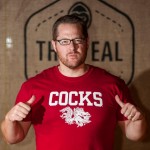 Lately I've been hearing this kind of crap:
I call BS. The American Dream is not dead; its bastardized, mutant, entitled misinterpretation is.
First, let's make sure we know what the hell we're talking about. The American Dream (that's not dead) is the idea that if you're really smart and really hard working, the life you lead in the future can be dramatically better than the life you had in the past. The American Dream says that opportunities exist; if you find them quicker and leverage them better than the next guy, you'll make some money and your dad might finally be proud of you. The American Dream says that the employee can become the boss, the tenant can become the landlord, and the janitor can become the head custodian.