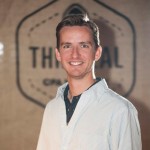 "Time is money."
Our profession has grown up on this concept: time is money. You hear it even today. And there's a tempting ring of truth to it. After all, if I put in time, I can make money. It doesn't get much more simple than that, right?
But is it really the time that's making me money? Or is it what I do in that time? And if it's the latter, why am I tracking and selling time? What should I be tracking and selling instead? What should I conclude when I spend a lot of time, but don't make a lot of money?
I have a theory: time is merely a tracker of value. And as the definition of value shifts, time can become a less and less accurate tracker of that value.