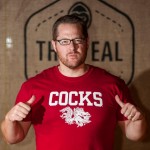 I recently had an Oprah-quality million-dollar idea.
And this million-dollar idea is way better than my 
Johnny Jump Up
 Multi-Room Integrated Track System
1
 idea. The JJUMRITS might've made someone a million bucks, but it also might've been extremely unsafe for babies which – turns out – is horrible for PR. And for babies.
I also had a million-dollar idea for a biometric attendance-taker machine for high schools and junior highs
3
. That idea is like a million dollars of lunch money in a nerd's pocket, just waiting for someone to punch it out of its zip-lock sandwich bag
4
 and into someone's bank account.
Read more