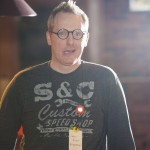 Who owns the strategy of your firm? You do. No one else is responsible for the strategy you set as the owner of your firm. Before we dive in further, let me tell you how I define business strategy:
Business strategy is the intentional execution plan of your firm's why.
There are 3 key parts to my definition:
1. 
Intentional
 – there are no accidents in strategy. Accidents do happen, but you don't plan for them. Strategy is your attempt to plan. Strategy is just another word for being intentional in our businesses.
Read more