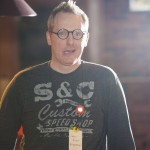 CPAs across the US are just finishing their tax season, the time of year known for long hours and compressed working schedules. Our friends in Canada, Australia, and New Zealand are still going.
I'm listening to the book,
The Power of Full Engagement
, and it is making the clear case that there is a cycle of working and resting that will make our work and lives more enjoyable and productive. The authors make the case that many professionals focus on time management, when energy management is really the key to high performance and personal renewal.