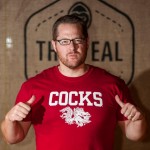 Um … spoiler alert. Did you read the title of this post? If you still need a spoiler alert, then you're worse at reading social cues than Ben Affleck's character in The Accountant. And if you haven't seen Ben Affleck's movie The Accountant, then what the hell is wrong with you? Even Jason Blumer's seen The Accountant. The last movie he saw in the theater was Honey, I Shrunk the Kids.¹
The Accountant is rated R, so I guess if you haven't seen it and you're a CPA and under the age of 18, I get it. Otherwise, if you haven't seen it, I'm pretty sure you're breaking the Code of Professional Conduct.
And I thoroughly enjoyed it. Great movie. Saw it twice. It was tons fun to watch it in a theater full of (presumably) civilians who still got all the accounting jokes.
It's also cool to think back on the movie and see how many things Ben Affleck's character, Christian Wolff, was doing right that a lot of accountants and firm owners do wrong. Read more