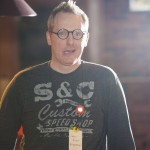 The year 2015 was a year of me learning all about the depths of the risks we face in our firm. I think I was mostly blind to the risks we were bearing in how we pay our team, how our clients pay us, and the rewards we were assuming we were receiving as a result. But my partner, Julie Shipp, helped me to see how serious the risks were.
An Example of our Risk
I'll take a diversion and give an example. Each client is assigned to one of our CPAs to lead the relationship with that client. The CPA is called a Customer Ally. We feel this is a differentiating position for our firm to take and allows our team to remain focused on just a few clients at a time (each CPA can handle about 10 to 12 clients). Mid-year 2014, we had to let one of our CPAs go, and this caused HUGE problems we are still working out in our firm. When a CPA leaves our firm, then there are clients that go without service. This is really bad. Most clients were understanding as we searched for a replacement but still we lost a few good clients because of this fiasco.