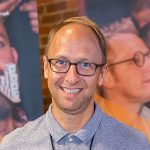 There are a few modern day authors that capture my attention. When these authors come out with a new book or presentation about a topic they have recently researched and assembled into useful ideas and theories, I take note. Cal Newport is one those authors that has challenged my thinking over the years, and his latest book, Digital Minimalism, was another great idea and topic to challenge myself again.
The aim of the book is to apply the concepts of minimalism (the art of knowing how much is enough) to our personal technology lives. Now, in fairness, I am not on the leading edge of social media use. I do not use my Facebook account, I count a total of 37 Instagram followers, at best I tweet 2x a month, I tried Snapchat for about a month, and the speed of my texting is shameful. With this framework in mind, I consider myself someone who has a good handle on social media use. However, as I worked through the concepts in the books, participated in a 30 day digital declutter, and honestly assessed the attachment of my smartphone, I realized that I had a lot to learn about using technology as a tool to support my goals and values, and gain better control of my life.
The book is organized around 10 big ideas to transform your digital life from something that distracts you into something that supports true meaning and satisfaction in your personal life. I've admired my 16-year-old daughter, who for the last three years has given up Instagram for lent to help re-center herself and be mindful of the control that app has on her life. As healthy and intentional as this practice is for my daughter, the goal of Newport here is not to take part in a "fast" from social media, but rather to create a philosophy of social media use and put it into practice in your life.
Autonomy, not usefulness
The first smart phones were designed to give us a medium to carry our phones and our music on a single device. We loved the convenience, but the advances in the technological capabilities inside these devices opened up more and more possibilities for connecting us to our smart phones. These changes happened so fast that we had never stepped back to ask what we really wanted out of the device and the technology just kept pressing forward in shaping how we were to engage with the digital world.
Psychological hooks
By 2013, writers and other media outlets began to report on the rapid transformations to our digital lives as a result of smart phones and peoples' use of the apps that resided on those devices. The science of addiction became a topic in relation to smart phone use. There was clear evidence that the rising technology companies were designing around behavioral addiction through 1) intermittent positive reinforcement and 2) the drive for social approval.
Digital minimalism
A philosophy of digital minimalism that the author poses is as follows:
"A philosophy of technology use in which you focus your online time on a small number of carefully selected and optimized activities that strongly support things you value, and then happily miss out on everything else (p. 28)"
The contrasting philosophy that most people have adopted by default is a maximalist philosophy which says that "any potential benefit is enough to start using a technology that catches your attention". The overriding fear is that someone might miss out on something that's the least bit interesting or valuable.
Three (3) principles of digital minimalism
Clutter is costly – more devices, more apps, more services create an overall negative cost that outweighs the individual, small benefits enjoyed.
Optimization is important – aligning a particular technology to something you value is an important step in extracting the most benefit from digital tools.
Intentionality is satisfying – demonstrating control over a digital technology through intentionality increases a user's overall satisfaction.
The digital declutter
Set aside 30 days and take a break from optional technologies (apps, services) in your life. Use these 30 days to explore and rediscover things that are valuable and meaningful to you. Develop your philosophy of digital technology use. The overall goal here is to establish a reset to your relationship with the digital world. You establish the ground rules, you establish the apps to use, and you reintroduce the technologies to use and the times of day for use.
Solitude is vital
Recognize the value of solitude in your life. Let solitude help you move past reacting to information created by other people and focus instead on your own thoughts, experiences, and priorities. Studies have shown that since the 1980's, the peace of solitude has become increasingly difficult to experience. Ironically, the introduction of the "car phone" and the Sony "Walkman" coincides with this timeline. Solitude deprivation is defined as:
"A state in which you spend close to zero time alone with your own thoughts and free from input from other minds (p. 103)"
There are four (4) important benefits we gain from solitude:
Ability to clarify hard problems
Regulate our emotions
Build moral courage
Strengthen relationships
These benefits are too important to ignore in the name of being "always on."
Social media is not social
Our brains are created to crave rich, social interaction. However, much of social media contains highly appealing, but less substantial, digital pings. In a similar "innovation," the highly processed foods of the past several decades have helped lead to a global health crises today. Are the unintended side effects of digital communication going to cause a similar global health crises in our future relationships?
Our instincts to connect are so strong that we can feel the pull of an update or notification on our phone even during a face to face time with another human being – whether casual or special one on one time.
Master leisure
Leisure lesson #1: Prioritize demanding activity over passive consumption.
Arnold Bennett in the early 1900's came up with the idea of "active leisure" to counteract what he saw happening with so many people in their non-working hours (frivolous time-killing pastimes of smoking, drinking, and other mindless boredom activities – think mindlessly browsing on your iPad).
Leisure lesson #2: Use skills to produce valuable things in the physical world.
Arts and crafts are the most common known skills to produce physical items. Other valuable things include social, spatial, and athletic pursuits such as dancing or hiking or competitive sports.
Leisure lesson #3: Seek activities that require real-world, structured social interactions.
Joining a club of any sorts today has less and less appeal to people. These were once the social environments of families either through their churches, community groups, business and governmental committees. Today, you can find social interactions that serve the other master leisure priorities by joining a CrossFit box, or engaging with a book club, or participating in board game cafés.
The Attention Resistance
David Ginsburg and Moira Burke, two Facebook researchers, published an article in 2017 that asked if spending time on social media was bad for us. This article started a discussion that looked at the "attention economy" and the companies who make money from gathering consumers' attention and repackaging and selling it to advertisers. This idea follows the change that occurred in print newspapers that once sold itself to its consumers based on the quality of its content. This all changed when newspapers realized they could sell space to higher paying advertisers who wanted the attention of readers that a newspaper had accumulated. This brought the price of a newspaper down to pennies as the advertisers gobbled up the user lists.
The attention resistance, like the Resistance in Star Wars, encourages us to go against the overriding impulse of the big companies that want you to believe that you must engage in their apps and services as foundational technology, or you're a weirdo. The average Facebook user spends 50 minutes a day, 350 minutes a week on Facebook. If this critical mass of use is not achieved by Facebook, their shareholders would be in an upheaval and pull important funding to this business. Instead, we can choose to use the variety of free technology services on your terms, on your schedule and in ways that optimizes the value you receive.
Conclusion
Upon finishing this book, I felt challenged to engage in the digital declutter. For over a month, my family has quietly (and sometimes not so quietly) laughed at my digital declutter and my apparent inability to be in the know. However, they were gracious to share if there was truly something of significance or pure enjoyment that I would not want to miss out on. While I did not feel that I missed out on personal relational interactions, I did notice a detachment from the professional online world that I enjoy and learn from. My tendency with social media is not to schedule those interactions in structured laptop online time, but rather I fill in the gaps of waiting for a kids pickup or sitting on our deck or riding public transportation.
I believe I missed my opportunity to replace this smartphone time with other intended activities of additional writing, reading or learning a skill. I did re-engage more intentional competitive athletic training and I did intentionally choose to embrace the solitude (however that could be just as much the recovery I needed post tax season). Now, as I have slowly reintroduced unencumbered smartphone use, I have a new perspective on how I am going to choose to engage with my phone.
What is your philosophy of smartphone use? Do you have one? Can you cultivate a digital minimalist life in our current age of alluring devices that are demanding our attention? How can we ensure that the technological advances taking place help us to be a better human being than before?
As the founder of Kregel & Company, Scott holds the firm accountable to keeping a customer-focused mindset every day. He is passionate about coming alongside others in their pursuit of doing good. You can often find him within a 10 mile radius of the office training for his next marathon. He also loves bringing out the best in his three children, reading business and leadership books, and dreaming up his next great idea.