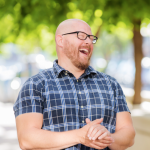 HIRING. That's it. The one thing you're doing totally wrong is you're hiring the wrong people. All your other problems stem from this. Jim Collins in his book Good to Great says, "The executives who ignited the transformations from good to great did not first figure out where to drive the bus and then get people on the bus to take it there. No they first got the right people on the bus (and the wrong people off the bus) and then figured out where to drive it."
Ed Catmull in his book Creativity, Inc. says, "If you give a good idea to a mediocre team, they will screw it up. If you give a mediocre idea to a brilliant team, they will either fix it or throw it away and come up with something better. … Getting the team right is the necessary precursor to getting ideas right. … Getting the right people and the right chemistry is more important than getting the right idea. … Ideas come from people. Therefore, people are more important than ideas."
Simon Sinek, in his magnum opus Start With Why, took one simple concept and made an entire book out of it. His book is like Hanukkah: he only had content for one page, but it miraculously lasted for 225. Sinek says, "The goal is to hire people who are deeply motivated by your WHY, your purpose, cause or belief; to hire people who have an attitude that fits your culture. … When employees belong, they will guarantee your success."
So success is guaranteed if you have people who are viscerally connected to your WHY. Therefore, if you haven't crystalized your WHY, there's no way to find and hire the right people.
So it's not hiring; it's your WHY. That's what you've screwed up. You know WHAT you do and HOW you do it, but you don't have a compelling reason WHY you do it. All your other problems stem from this one thing. Your hiring problems stem from this because, as Simon Sinek says, "People aren't inspired by WHAT you do; they are inspired by WHY you do it."
But how do you land on an authentic, compelling WHY? It takes way more introspection and experimentation than you'd think. Because the only way to find your authentic, compelling WHY is by discovering your true passion. "Every person on the planet is passionate, we are just not all passionate about the same things." (That was Simon Sinek again.)
Ultimately, then, it's not your why, it's your PASSION. There's the problem. You either haven't discovered your passion or you're not following your passion. All your other problems stem from this one thing. One way to discover your passion is to systematically take a lot of risk. In my blog post Without Risk, There Is No Passion, I explain that if you take a risk and fail but still want to take that risk again, you just found a passion.
Check out what Jim Collins says about passion in Good to Great: "The good-to-great companies did not say, 'Okay, folks, let's get passionate about what we do.' Sensibly, they went the other way entirely: We should only do those things that we can get passionate about. Kimberly-Clark executives made the shift to paper-based consumer products in large part because they could get more passionate about them."
But this is where Cal Newport and I both call BS because nobody's innately passionate about paper-based consumer products. Ever the contrarian, Cal Newport says, passion isn't innate. Rather it comes from mastery of a rare and valuable skill. Start doing something in a field you find interesting, then search relentlessly for a rare and valuable skill that is incredibly useful to that field, and master that skill. And that field you serve, that's your niche.
So really, it's your NICHE. That's the root of it all. If you try to serve everybody, you're boring and cheap and nobody cares about you. You haven't identified or refined your niche. All your other problems stem from this one thing.
Finding the right niche can be as simple as finding a target market that is interesting and that has the potential to bring in significant income. Stand up comedians are super interesting, but 99 percent of them make so little money they can barely afford their mom's basement. Probably a bad niche. Tattoo artist are also interesting. They make okay money, they're pretty much all independent contractors, and they generally have no idea about tax compliance. There's a potential economic engine in that niche.
But tattoo artists don't want to work with traditional accountants. If you wear a shirt and tie and have no visible tattoos, they'll assume that you're undercover DEA (which is a whole other thing for tattoo artists). That goes for you and your staff. So serving your niche properly means you have to have the right team. You can only properly serve a niche if you have the right people who have the right training, disposition and passion to serve your niche.
So at the end of the day, the one crucial thing you're screwing up is HIRING. That's it. The one thing you're doing totally wrong is you're hiring the wrong people.
"If you suck at one thing, you suck at everything." Jason Blumer (I think.)
Greg was born in Akron, Ohio, in the shadow of the Firestone tire factory. He began to swim competitively when he was eight, swimming for the Mountlake Terrace Lemmings. He graduated in 1995 from the University of Washington with a math degree. He chose math for the ladies. After serving ten-years as an 8th grade math teacher, he decided it was time for a career change, mainly because he "couldn't stand those little bastards." He began his accounting career with a local CPA firm in Orem, Utah, where he consistently failed the QuickBooks ProAdvisor advanced certification exam. Greg currently works as the Controller for the Utah Valley Physicians Plaza. He lives in Utah, but manages to make it to Greenville, SC once a year to emcee Deeper Weekend. He enjoys eating maple bars, drinking Diet Pepsi, and swearing.