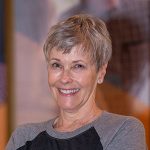 "Are You Self Critical? Hint: Yes, You Are. Stop It!"  Melinda Guillemette
Entrepreneurial CPAs are both dreamers and doers. You're uncomfortable with the status quo, even if it's a status quo you've created. You push the envelope and you push yourselves.
You're also high achievers who tend to be self-critical. You hold yourselves accountable for just about everything that goes sideways in your firm, whether it's a sub-par team member, a client complaint, or an insane tax season.
Maybe that's not completely horrible, because the ability to analyze your own performance and re-tool for better outcomes is valuable. But there's a point of diminishing returns when you are simply putting yourself into a grinder of self-criticism. Here are a few ways to redirect your thoughts.
Realize that whatever issue you've chosen to criticize yourself about, it is very likely more negative in your own mind than in anyone else's. The rest of the world spends far less time thinking about your performance than you do — probably because they're thinking about their own.
Spend less time thinking about what you didn't do well and more time thinking about what you did masterfully. Buttress your weaknesses with people who love to do stuff that you don't, let them do their jobs, and minimize thinking about what you aren't good at. Spend your energy doing more of what you do fabulously.
Listen to others when they say something good about you — not just when they're complaining. The next time your partner, colleague, team member, or client gives you a pat on the back, listen to them. Take in what they said. Quietly high-five yourself. And remember what steps got you to this successful point.
Lather, rinse, repeat. Rather than just moving on to the next task, take a moment to consider what you've succeeded in doing, no matter how small. Repeat that process whenever you feel yourself diving back into the mental grinder of self criticism.
Any number of popular business books will tell you to suck it up, pull up your big boy/girl panties, and keep pounding. These authors warn against letting your ego get the best of you.
While the writers make good points, they likely haven't worked with entrepreneurial CPAs. You're already hard working and mostly humble people who are keenly aware of your shortcomings. But don't overdo these qualities, because your energy and your firm's growth are better served by focusing on what you do well.
Constant self criticism dampens the spirit, chokes creativity, and puts fear in the driver's seat. If you want to achieve great things, it pays to be kind to the only common thread in your story: yourself.
Melinda is Thriveal's Community Group Facilitator. She believes that creating a happy environment at work is not just a noble goal: it's smart business. After nearly a dozen years as a marketing director for an Albuquerque CPA firm, election to the Association of Accounting Marketing Hall of Fame, and another dozen years on her own, Melinda long ago adopted CPAs as her tribe. Using humor, directness, and clarity, she shows professionals how to understand what they really want. Then she helps them get it.