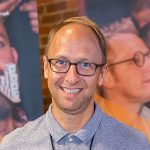 "That individual is a principled leader."
This is the kind of comment about someone who is conducting themselves based on intention and integrity. It sounds like something worthy to be known by – something that I know I would be honored for people to say about me. The book Principles by Ray Dalio is a collection of the guiding principles that have influenced his life in relationships, in business, and in his leadership of Bridgewater Associates. As I read this book, I was challenged in my thinking about how I was leading with intention and integrity. Amid firm building, it can feel like an amusement park ride that doesn't end. It's a thrill, but the intensity and never ending surprises and obstacles keep coming. We have a choice to choose our path or let a path pull us along – now, neither is good or bad, but with principles in our lives I believe our path moves with purpose.
I was introduced to Ray Dalio several years ago by a customer through a video on How the Economic Machine Works. (If you haven't seen this, take 30 minutes for a lesson on economics.) Recently, I began seeing Ray's name being mentioned in other books I had been reading. Ray Dalio is the founder of Bridgewater Associates, a private investment management firm that manages over $160 billion in global assets for some of the largest institutions in the world including companies like Nabisco and McDonalds. He has advised some of the largest institutions and has influenced government and business leaders for over 30 years. In this book, Dalio has organized a two-part series of principles – Life Principles and Work Principles. We'll take the next couple of books reviews to hit each part.
Dalio says that "principles are fundamental truths that serve as the foundations for behavior that gets you what you want out of life". Principles then become something that can be applied repeatedly as we live out our own stories. We all have influences in our lives that shape our principles. We adopt principles through our family upbringing, or from religious influences, and often from our own experiences and personal reflection.
Here are five life principles to consider in each of our own lives:
Embrace reality and deal with it. The author pulls no tricks or hints at a secret for using principles in your life. He starts things by first helping us set an accurate assessment of how things really are. He calls this being hyperrealist.
Dreams + Reality + Determination = A Successful Life
A fundamental principle that he encourages for embracing reality is to be radically open-minded and radically transparent. Beyond this is looking at nature and the lessons we can learn from evolutionary processes and how evolution can and should be happening in our professional lives. Last, in embracing reality, is the idea of looking at yourself as part of a machine and your role as a worker in the machine and as the designer of the machine system you find yourself in.
A 5-Step process to get what you want. Use this process to see patterns in the mistakes you make.
Have clear goals – prioritize and don't confuse goals with desires.

Identify and don't tolerate problems – don't avoid confronting problems or mistake the cause of the problem with the real problem.

Diagnose problems to get at their root causes – focus on what is the problem before looking to solve it

Design a plan – know that there are often many different paths to achieving your goals. Map out these options as part of your planning.

Push through to completion – be more than a great planner and be one who excels at execution.
Be radically open-minded. The idea of honest open-mindedness is looking for the best possible answer, not just the best answer that you alone can come up with. To practice radical open-mindedness, we need to watch our egos and our blind spots – both areas can limit our ability live out this principle.
Understand that people are wired differently. Pursuing personality profiles to better understand yourself and others is important work for a leader. All individuals have a unique wiring that influences how they see the world and how they will respond to things around them. Understanding these differences and playing to the strengths in people is often the most effective way to accomplish your goals – particularly as they relate to organization goals. However, with the important role that relationships play in our personal lives, understanding the unique wiring of yourself and others can help you surround yourself relationally with those people and relationships that can help you in reaching your own goals.
Learning about our individual wiring and the important role of our brains is a fascinating area of study. We all experience the battle in our brains between our subconscious and our conscious minds. Our brains are designed to serve different functions between feeling and rational thought. One of the most important parts of our brains, the basal ganglia, is developed by our habits. Charles Duhigg, in The Power of Habit, explains how the "habit loop" can be used to train this important wiring in our brains. This habit loop includes a three-step cycle – 1) having a cue that triggers your brain to go into automatic mode, 2) practicing the routine which is often physical, mental or emotional, and 3) creating a reward that is memorable for you in future situations. As we introduce habits in our lives, our brain is better trained to execute on daily activities with little thought and energy. We then can use our new found "brain capacity" to engage in other intentional life building activities.
Learn how to make decisions effectively. We've all done this – sometimes we make good decisions, and sometimes we make poor decisions. In many cases the worst decisions we can make are those made with harmful emotions. A quick, snarky reply or a pure gut decision that did not flesh out the situation at hand or assess the situation through time. Effective decision making is a two-part process:
First, learning

Then, deciding
This learning aspect to decision making can be hard based on the timing and sense of urgency of the situation at hand. One of the most important parts to this process is determining who you ask questions of. We should be looking for the most believable people possible at the time. Dalio's belief is that believable opinions are most likely to come from people who have 1) successfully accomplished the thing in question at least three times, and 2) have great explanations of the cause-effect relationships that lead to their conclusions.
Conclusion
The book transitions nicely from Life Principles to Work Principles by building on the idea of how our lives are affected by the people around us and how we interact with them. We will hit on Work Principles next by exploring principles for people working together. The power of groups is so much greater than the power of an individual, so it is not sufficient alone to use life principles. There are principles at work that have an important effect on your ability to get all that you can out of your life.
As the founder of Kregel & Company, Scott holds the firm accountable to keeping a customer-focused mindset every day. He is passionate about coming alongside others in their pursuit of doing good. You can often find him within a 10 mile radius of the office training for his next marathon. He also loves bringing out the best in his three children, reading business and leadership books, and dreaming up his next great idea.