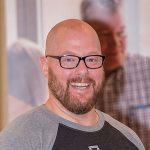 Get ready to have your busy season ruined.
"Research that attempts to quantify the relationship between hours worked and productivity found that employee output falls sharply after a 50-hour work-week, and falls off a cliff after 55 hours—so much so that someone who puts in 70 hours produces nothing more with those extra 15 hours, according to a study published last year by John Pencavel of Stanford University."
After reading that, the feeling you're experiencing is called the Semmelweis reflex. It's the involuntary, reflexive tendency to reject new information because it screws up the way you do stuff. And now you're probably thinking that you're not prone to the Semmelweis reflex; that's called bias blind spot, where you're like, "Yeah, I totally get it that other people are prone to Semmelweis reflex, but I'm pretty sure it doesn't affect me. I'm a CPA."
But listen, the research shows that you're pretty much useless after 55 hours, and it's not uncommon for accountants to pull an 80-hour work week at least once or twice during busy season.
Not only are you useless after 55 hours, but you increase your risk of doing something stupid. The more hours you force yourself to stay at work, the more you suffer from ego depletion. Researchers have shown that self-control is a limited resource (your ego gets depleted). We have a certain amount of self-control and it gets used up as we go through the day. By forcing yourself to stay at work for 11 or 12 hours, you gobble up your self control. That's why you eat like crap from February through April.
So think about it; if long hours reduce your self-control, then long hours also make your and your team more vulnerable to commit fraud and have other ethical lapses. If you pride yourself on maintaining the highest level of ethical behavior at your firm, but your culture includes putting in crazy long hours at tax time, then I call BS. You care more about the bottom line than you do about maintaining the optimal environment for ethical behavior.
The ubiquity of stupid long hours within our industry is also contributing to the war for talent. Everyone who runs a firm is constantly complaining about how they can't find qualified talent. That's partly because a lot of qualified people who work at accounting firms figure out that they're also qualified to work in industry where they can make a comparable income without forfeiting their lives for three months of every year. Maybe you're sick of losing talent because your talent is sick of working in a sweatshop.
So what do we do? Sometimes it seems like busy season is a given reality that we simply have to accept. Well here's one thing that's proven successful for several firms:
Raise prices for anyone not willing to extend.
You already know that you need to raise your prices. Two years ago I mystery shopped H&R Block. They wanted to charge me $683.75 for my 1040 (itemized deductions and two Schedule Cs). Not only did they charge almost $700, they totally effed up the return. H&R Block is the bottom-feeder of tax prep. If you're not charging at least what they are, you're doing it wrong.
So if you know you need to raise your prices and you know that you need to even out your workload, then give all your customers this option: They can keep a lower price if they agree from the start to extend, or if they feel like they just have to get their return done by April 15¹, their price goes up.
If you've got other hacks for maintaining sane hours during busy season, I'd love to hear about them in the comments.
Now go home, eat a salad, and stop embezzling all that money.
¹ Seriously, if you were thinking, "Well technically, Greg, it's March 15 for S-Corps and partnerships and April 15th for individuals and C-Corps," then (A) you're in the right profession and (B) you're the reason we don't get invited to parties.
Greg was born in Akron, Ohio, in the shadow of the Firestone tire factory. He began to swim competitively when he was eight, swimming for the Mountlake Terrace Lemmings. He graduated in 1995 from the University of Washington with a math degree. He chose math for the ladies. After serving ten-years as an 8th grade math teacher, he decided it was time for a career change, mainly because he "couldn't stand those little bastards." He began his accounting career with a local CPA firm in Orem, Utah, where he consistently failed the QuickBooks ProAdvisor advanced certification exam. Greg currently works as the Controller for the Utah Valley Physicians Plaza. He lives in Utah, but manages to make it to Greenville, SC once a year to emcee Deeper Weekend. He enjoys eating maple bars, drinking Diet Pepsi, and swearing.