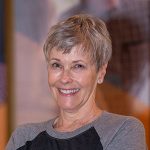 While facilitating a Thriveal Community Group call a couple of weeks ago, I listened to participants discuss how they were feeling about owning their firms, and I noticed a common thread. So I addressed the elephant in the video chat room: "How many of you absolutely have puckered butts right now?" Every single participant raised his hand.
Everyone's butt was puckered, because everyone felt stress. You know what I mean: it's that gut-wrenching, butt-clenching feeling that comes with firm ownership. It happens whether you're on your own or whether you're
leading a team. And no over-the- counter medication can make it go away.
This could make your butt pucker even more, unless you think it through a
bit.
Fortunately, a healthy response to puckering lies squarely between your
ears. Here are a few truths to remember when you find yourself puckering:
You probably wouldn't have it any other way. You mostly love owning
your firm — you're fulfilling your vision, building your dream, and blowing
up a profession sorely in need of innovation.
You are tenacious. You've outlasted the pucker before and you'll do it
again.
You know you can handle the pressure, or you wouldn't have made it
this far. Remember how it felt when you worked for one of the Final Four or
some other traditional firm? You had the courage to start your own thing
rather than endure that for your entire career. So today's pucker ain't got
nothin' on you.
The cause of the pucker may or may not be real. If it's real (cash flow,
unhappy client, manpower issues), you can attack it. If it isn't (generalized
fear of the future, a vague sense of regret, comparison with others, being
too hard on yourself), you probably shouldn't waste your energy on it.
If you made a mistake, you know you can fix it. If you screwed up with
a client you know you can contact them, own the error, apologize, and do
your best to make it right. The client gets to choose whether or not to accept
you apology; your experience shows they most often do. If you messed up
with a team member, the same thing holds true.
You know that nothing is forever, including the current circumstance. Everything changes, and as a firm owner, you often get to direct that change.
There's plenty of stuff that can make you pucker, and — let's face it — there
always will be. Puckered butts are simply part of owning a business. It's how
you respond that matters.
While he didn't exactly use the term "butt pucker," here's how Ralph Waldo
Emerson viewed things:
Finish each day and be done with it. You have done what you could. Some blunders and absurdities no doubt crept in; forget them as soon as you can. Tomorrow is a new day. You shall begin it serenely and with too high a spirit to be encumbered by your old nonsense.
Above all, remember who you are, why you started your firm, and what your
strengths are. Know with all certainty that you will rise.
Melinda is Thriveal's Community Group Facilitator. She believes that creating a happy environment at work is not just a noble goal: it's smart business. After nearly a dozen years as a marketing director for an Albuquerque CPA firm, election to the Association of Accounting Marketing Hall of Fame, and another dozen years on her own, Melinda long ago adopted CPAs as her tribe. Using humor, directness, and clarity, she shows professionals how to understand what they really want. Then she helps them get it.