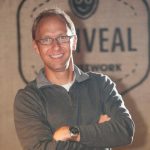 While listening to a podcast a while back, I was struck by the mention of an issue that is demoralizing workplaces and limiting big results in companies. The issue is ego in the workplace. As I began looking into the research and the thinking behind this, I found Cy Wakeman's book, No Ego.
The driver behind the research and theory of this book is workplace drama and entitlement – or "emotional waste" as the author calls it. This could be further defined as "mentally wasteful thought processes or unproductive behaviors." The research shows that the average worker is spending approximately 2.5 hours per day in workplace drama. According to the research, ego influences activities such as:
Working to engage employees

Overcoming resistance to change

Addressing ego behaviors

Increasing accountability

Working to get buy-in and alignment
As anyone who has worked in a larger firm knows, managing these behaviors consumes the time and energy of both human resource professionals and leadership teams.
While our workplaces may not resemble an office of hundreds of employees living the cubicle nightmare in their emotional waste, we still may have to deal with ego. This book offers ways to limit the introduction of workplace drama into our very own work environments. We can then move into creating spaces ripe with accountability and engagement.
Accountability and Engagement
Typically, when companies conduct employee engagement surveys, each person has an equal vote. Those employees who have a significant amount of responsibility and accountability in the company are ranked the same as those with a much lower level of accountability. Rather than ranking each respondent equally, No Ego argues in favor of using additional questions targeted toward accountability. There are four primary factors to evaluate accountability:
Commitment

Resilience

Ownership

Continuous learning
This method helps to limit the negative impact of the typical 15% of highly disengaged employees and allows you to weigh the results of a survey from those in the 20% highly engaged and 65% disengaged groups. It's not surprising that the actively disengaged generate the most emotional waste in organizations.
Change Management to Business Readiness
Don't we love (or rather laugh at) this idea of change management? Ever since joining the workforce, I have heard, read and experienced a regular diet of the message that "change is coming, so…". Recently, more and more leaders are looking at an alternative to help keep their employees curious and competent. This is our calling – not to manage resistance to change, but to move to business readiness.
"Change management is focused on making change least disruptive for employees. Business readiness is focused on making change least disruptive for businesses" – Cy Wakeman
A business readiness mindset works through an evolution of leading people from first being aware, to being willing, to being an advocate, to being an active participant, and ultimately to being a driver of the change or readiness that is necessary for the organization. Creating a mindset of business readiness and measuring this in a company is a forward-thinking replacement to most of the existing performance measurement indicators being used by many companies today. Business readiness is about how people will deliver value and results going forward versus assessing what may have happened in the past. Reflecting and assessing based on a performance evaluation is important. However, when you couple that with measuring business readiness, the organization is positioning itself to ride the rapid changes that are necessary for every organization to remain relevant and innovative in the future.
Conclusion
I found this book to be no-nonsense in its approach to relating with others. I have often heard the phrase "tough love."  There's plenty of that in this book. Personally, I find tough love challenging to impose on all people. We don't necessarily know all that goes on in our employees' lives and what influences they have that impact their thinking. But, in situations where we engage together from a similar starting point, this tough love may be just what people need. I do believe that the goal of the book is to move companies away from environments of discontent and emotional waste to a highly productive, engaging workplace. I certainly want our company to reflect the latter.
As the founder of Kregel & Company, Scott holds the firm accountable to keeping a customer-focused mindset every day. He is passionate about coming alongside others in their pursuit of doing good. You can often find him within a 10 mile radius of the office training for his next marathon. He also loves bringing out the best in his three children, reading business and leadership books, and dreaming up his next great idea.