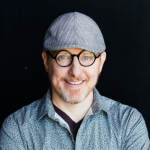 I'm excited to be speaking at this year's
QB Connect
conference in San Jose, CA. It's
November 15 – 17, 2017
, and you'll want to
register soon
(seats are filling up fast)! Come hang out with me!
I wanted to give a brief overview of what I'll be sharing at QB Connect. My partner and I have tried a lot of marketing ideas, and we've learned a lot of things that do and do not work. I'll tell you more at QB Connect, but there are some things I can share with you briefly here in this article.
The Difference between Marketing and Selling
It's important to know what you are doing at various times in your processes, and there are distinct differences between marketing and selling. Marketing is work you do with the target of customers you are trying to reach. You often don't know who you are marketing to as you are nurturing humans from an 'awareness' of your firm to the final 'purchase' phase. But with selling, you are in front of a human convincing them to purchase from you as you explain your value to that human. Selling is more intimate than marketing, while marketing is more process driven than selling.
Different Types of Marketing and Their Effectiveness
Written Content.
Most people think of blogging when it's time to start marketing. For sure, written content is the mainstay of marketing. I blog regularly on
our firm's blog
. But written content requires some
nurturing
to make it fully effective. Many firm owners still believe you can post blogs on a regular basis, and then clients will show up. But it's important to leverage written content to nurture trust in humans from the process of 'awareness' of your firm to 'purchasing' from your firm. Nurturing usually happens through an email program (like
Mailchimp
or
Infusionsoft
). Written content is a great place to start with your marketing. Thought it is probably the least effective way to market, it's important to start here.
Teaching Content.
Some people take content and turn it into an online class. People can join a live class that you teach online, or you can record the class for people to take later on their own time. You'll need a platform like
Teachable
or
Pathwright
to hold the content, allow class members to interact, and track the progress of members through the course. Online courses can help you market by selling classes to prospects, or non-clients, in hopes of converting them to clients when the course is over. You can charge a small fee for classes, or even make them free (
see a few of our firm's courses here
). Teaching content is more effective than blogging because people typically trust a teacher quicker than they trust a writer. However, it's hard to fill up a class. Typically, people will take classes from experts that have some specific draw to the content they are teaching. You'll need to do a lot of promotion to get your first class filled up. Teaching increases the effectiveness of your marketing because people trust humans they can see and hear.
Podcasting.
Podcasting takes some equipment and a little bit of technical know how to get a podcast up online. You can find
classes online to learn how to podcast
. Similar to blogging, podcasting requires you to be consistent with the content or you will lose followers. We try to publish our podcasts at the same time each month so our listeners know when to expect our content. It's important to create and publish podcasts with the listener in mind. Firm owners may create podcasts to be a platform to talk about what interests them. But remember a podcast is meant to build trust as you walk a prospect to the point of purchasing. You have to create shows with the listener in mind. You have to keep this in mind if you choose a co-host, when you decide what content you speak about, and when you interview guests. You can see
our firm's podcast page here
where we target our niche of creative design and marketing agencies. Podcasting is a very effective marketing tool, as you can gain a celebrity status where potential clients already trust you "because they feel like they know you" by listening to your podcast consistently.
Live Events.
Live events could mean you publish content on
Facebook Live
or
Youtube Live
, or you create a live event locally that potential clients in your community could attend. Live events are effective marketing tools because, like podcasting, they allow you to interact directly with potential customers. Marketing is about building trust so leads will decide to buy from you, and live events can be one of the most effective ways to build trust. Facebook Live is super easy but you have to feel a sense of comfort in front of cameras. And remember, you are live, so anything can happen. People who watch your live feed are understanding that the event is live even if a lawnmower passes behind you (which has happened to me before).
You can watch some of my Facebook Live feeds here
. When you post live Facebook events, they will be uploaded for others to watch later. Make sure people 'Like' your Facebook page so they'll see when there is a Live video to watch.
I hope these ideas are helpful as you consider how to make your marketing more effective. As with any marketing activity, make sure you include a call to action (CTA) in your marketing. You always want readers, listeners, and watchers to do something after consuming your content. Marketing is very creative and experimental, so don't feel bad if one thing doesn't work. Just give it time and keep trying new things to build trust with your audience. A full marketing campaign can take 4 to 6 months before you start to see leads turn into conversions.
I hope this was helpful. I can't wait to share more at #qbconnect. Come say hi!
Jason is the Founder of Thriveal and the Chief Innovative Officer of his CPA firm, Blumer & Associates. He is the co-host of the Thrivecast and The Businessology Show and speaks and writes frequently for CPAs and creatives, his firm's chosen niche. Jason loves to watch documentaries on just about anything. He lives in Greenville, SC with his wife and their three children.